Tech awareness and advocacy for Girls
THE TECHNOLOGY RESOURCE EVERY AFRICAN GIRL NEEDS!
There is a significant knowledge gap in the digital realities of girls and women in today's generation.
As the digitization of economies expands, economic and social growth will increasingly depend upon people's ability to use technology. While some jobs require very advanced digital skills, most jobs and daily activities need basic digital literacy to engage with the digital economy.
Despite the completion of secondary school education, without increased digital adoption and use, girls will have fewer access to opportunities and will face an additional barrier to workforce participation.
This book was written to bridge this gap. It contains everything an African girl needs to understand basic digital literacy.
Awareness is critical to bridging the STEM gender gap!
The purpose of the guide is to achieve full and equal access to and participation in science for girls across Africa.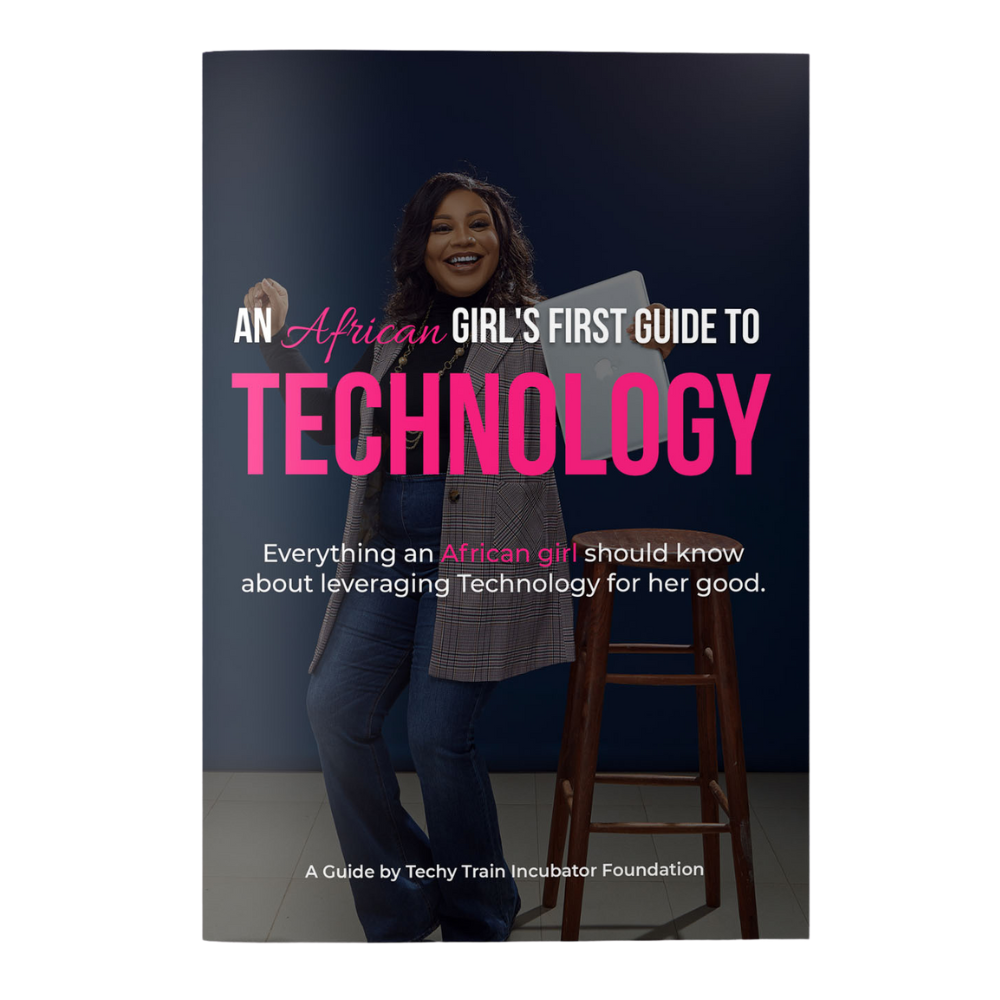 To commemorate the 2023 International Women's Day, we intend to share 500 copies of this resource with girls in low communities across the Federal Capital Territory.
A copy goes for N1500/$3. You can purchase copies. Kindly donate any amount to support this drive.