These are the mentors for the Tech-Up Girls Cohort 5 Bootcamp Mentors.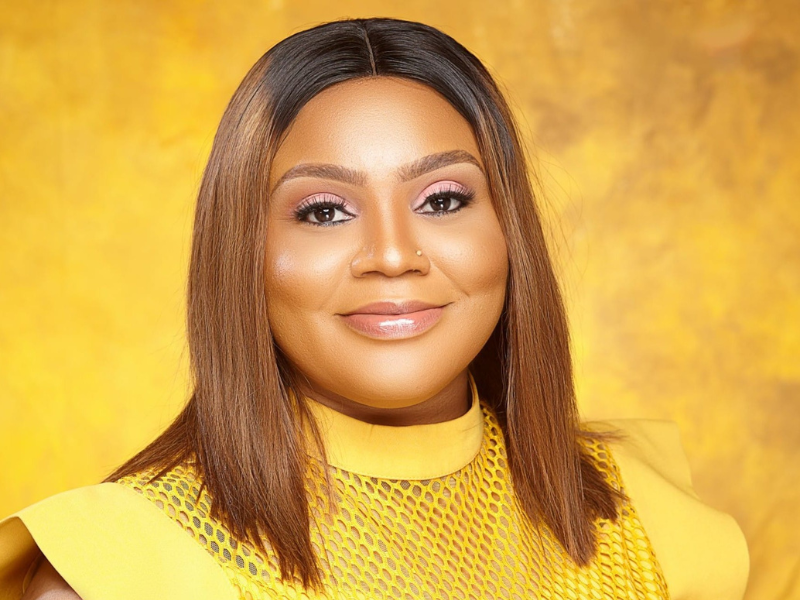 Excellence Joshua
President & Mentor
As a Founder, Digital Media Consultant, Pan-Africa Social Entrepreneur, and a blooming African development expert, I have trained and created job opportunities for over 7000 young African women in the Technology Sector since 2019.

As a 25-year-old graduate of Biomedical Laboratory Science from the University of Ibadan, when life hit me hard with divorce, debt, unemployment, and sole domestic care for a toddler like it does to many women in the world today, the only lifeline I found to rebuild myself in 2018, was through technology and digital solutions. As soon as I made headway, I was determined to help other women do the same since 2019.

I founded Techy Train Incubator, a social enterprise focused on bridging the gender employment gap in Africa by increasing the number of women who have relevant technology skills for employment, decent jobs, and entrepreneurship. In doing this, we also provide access to tech talents for African companies and startups to scale cost-efficiently.

I also founded the Techy Train incubator Foundation, which aims to empower women and youths with tools to work out of poverty, care for their families and strengthen their communities. Since 2021, we have empowered over 5970 women from across 35 African countries through the Tech-Up Program with digital skills and job opportunities globally.

As an online media expert, I am proficient in WordPress web development and Digital Marketing. I help businesses make more money online by leveraging digital tools including websites, search engines, social media management, and marketing as well as email management and marketing. I have developed tons of websites and worked as a retainer, contract staff, and employee with organization within and outside the African continent to develop and implement online media strategies for growth and sales.

I am not only results-driven, I am also a multi-award winner and a trailblazer passionate about embracing technology to create sustainable solutions to gender inequality and unemployment in Africa.
See More: https://excellencejoshua.com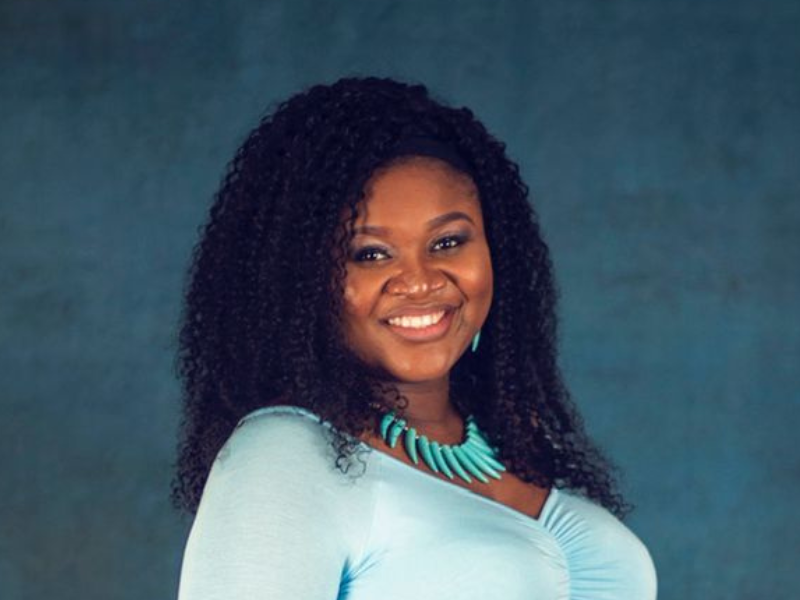 Chika Onyemelukwe
Vice President & Mentor
Chika Anita Onyemelukwe is a Registered Nurse in the United States of America and a Technology enthusiast.
While working as a Nurse in USA, she is passionate about empowering women in Africa. She serves in various roles across sectors ranging from technology to mental health; helping women become a better version of themselves.
She is the Vice President of the Techy Train Incubator Foundation and a social media marketing expert.
Chika is happily married.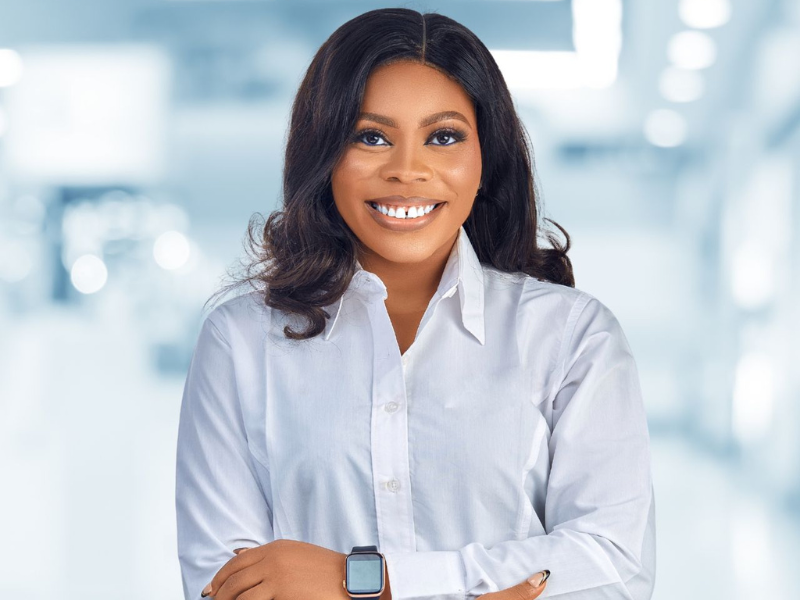 Grace Joshua
Program Co-ordinator & Mentor
Grace C. Joshua is Business Assistant and Project Manager with in-depth experience and skills in Social Media Management, Content Creation, Videography and Blogging.
Her passion lies at the intersection of multiple industries such as, NGOs/NPOs, communication, SDGs, entertainment, amongst others.
Grace obtained her B.Sc degree in Mass Communication from the Namdi
Azikiwe University, an MA Media Arts in view, coupled with other notable certifications.
She her YouTube channel (https://youtube.com/c/TwelfthGrace), and Blog (https://twelfthgrace.home.blog) where she shares educative and entertaining content centered around personal development, Social
Media Management tips, content creation, lifestyle, skincare, and more.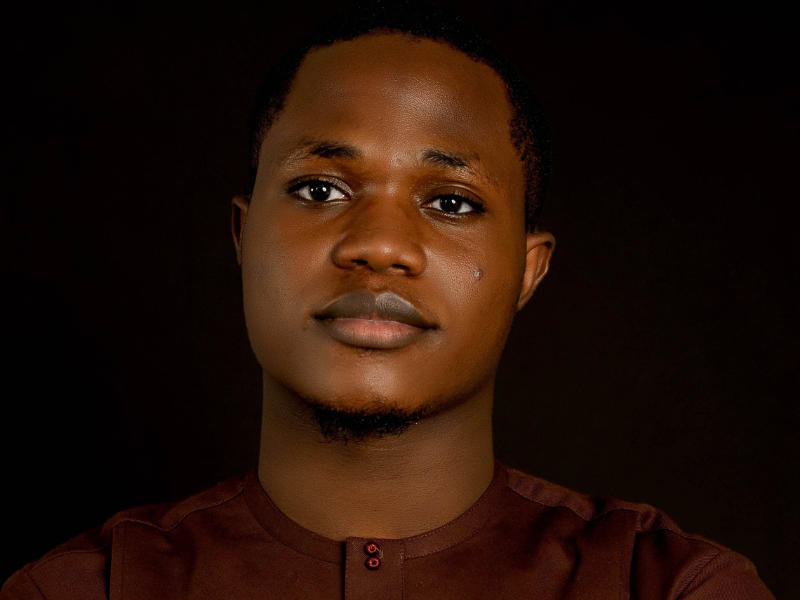 Isaac Olugbenga
Design Lead
Isaac Olugbenga Ifeanyi is a Graphic Designer and Product Designer.
He uses his skills and talents to help companies create stunning visuals as someone who has been in the design and marketing industry for over 5 years with proven track records of success, he has helped companies communicate their values, build visibility, and attract clients.
He evaluates trends, and keep up-to-date with the latest design and marketing techniques as well as design softwares. He is a team player who works with organizations to produce new ideas such as branding, logos, flyers, promotion designs and marketing communications for the benefit and growth of the company.
Isaac is also big on humanitarian services and as such has volunteered his skills to different organizations.
He draws his motivation from the mantra "not that I had the skill to do it, but I had the skill to learn to do it"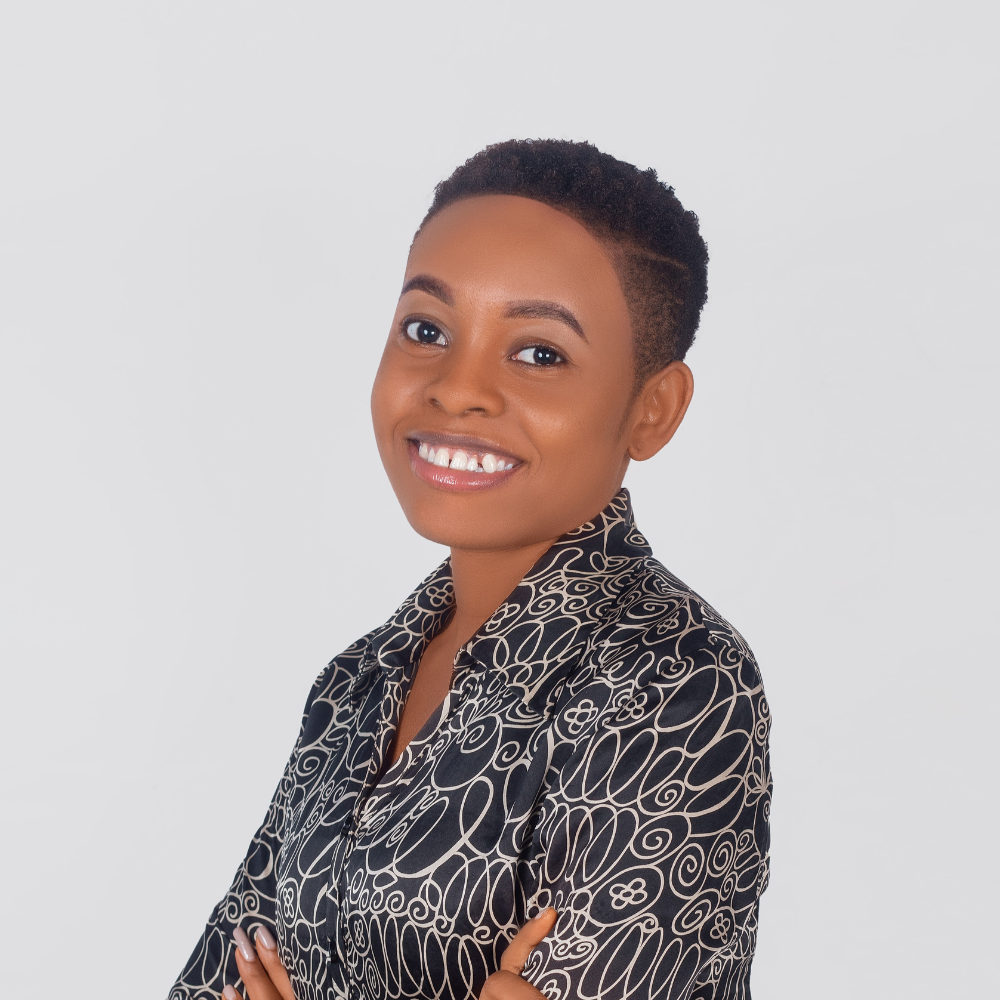 InyeneObong Benson Essien
Support Admin & Mentor
She is a graduate of the department of Microbiology, University of Uyo, Akwa Ibom state, a Front-end web developer and UX Designer, passionate about creating innovative solutions to digital problems, and making a positive impact in the world.
She has excellent communication skills, is highly skilled in Microsoft office suite, Google suite, and can effectively carry out administrative and clerical duties.
She loves reading, volunteering, and community service.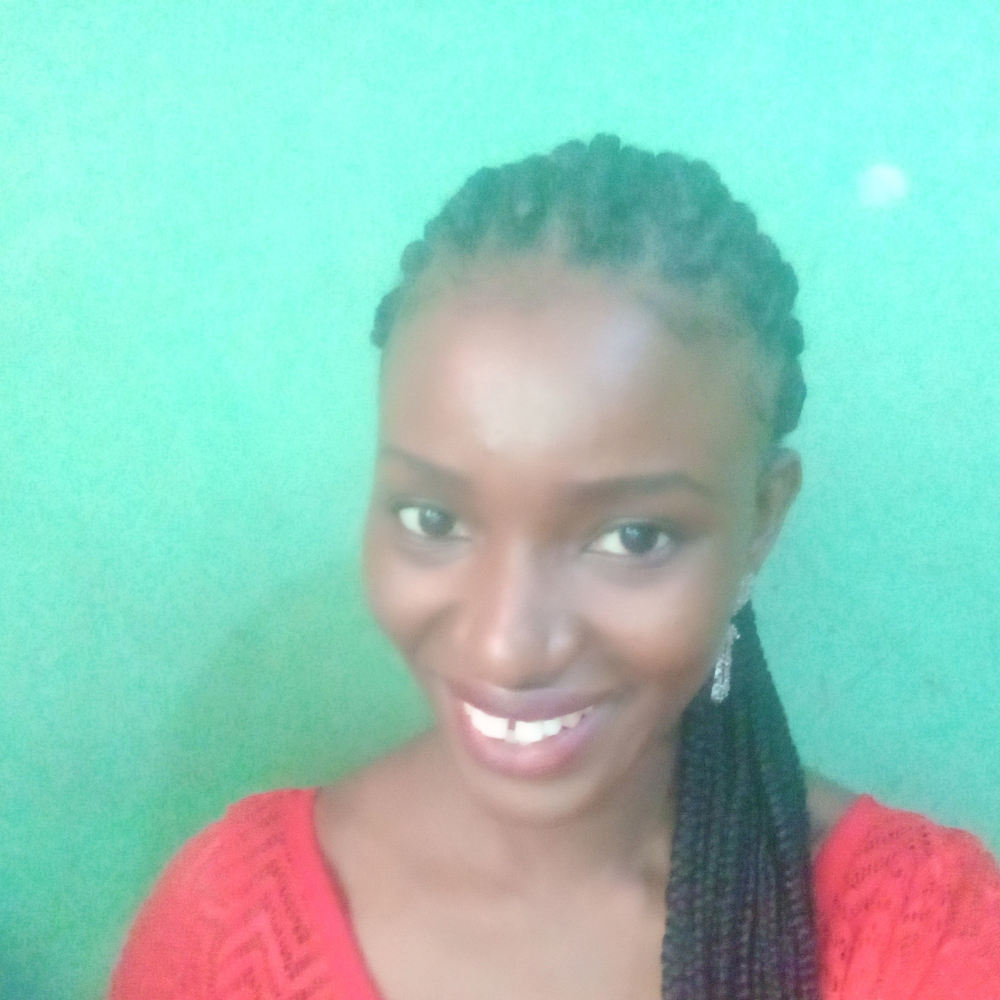 Chinemerem Eunice Onwuchekwa
Support Admin
I am Chinemerem Eunice Onwuchekwa, a postgraduate student of the Department of Biochemistry, University of Nigeria Nsukka.
I am interested in people, research, and sales. I believe so much in the fact that acquiring knowledge makes every human beautiful and more valuable
I love progress no matter how little it seems and I am deeply committed to the growth of others.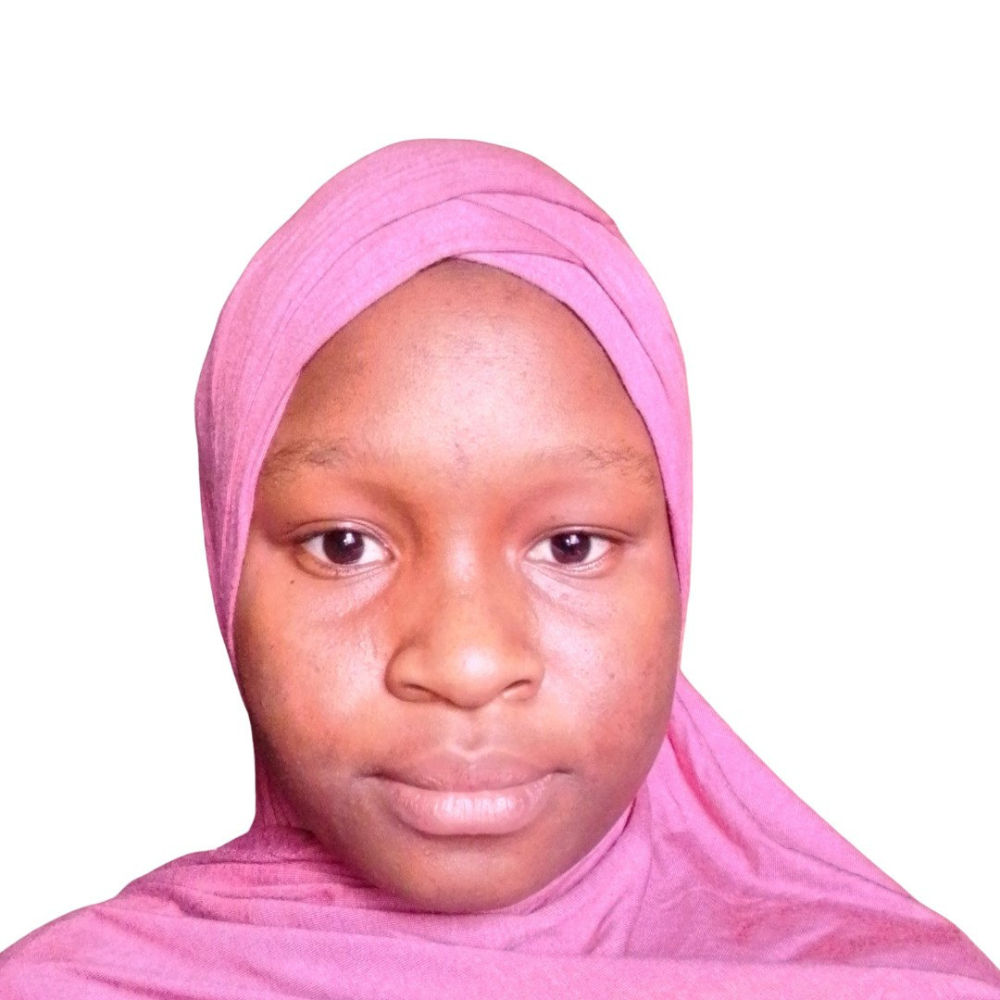 Kaltum Saleh Muhammad
Support Admin
My name is Kaltum Saleh Muhammad, I'm a personal productivity and tech enthusiast.
I'm a certified data analyst from notable tech organizations with an interest to specialize in healthcare data analytics.
I also work online, providing remote assistance to organisations/business owners so they can focus on other important tasks.
I advocate for skills acquisition, especially for students.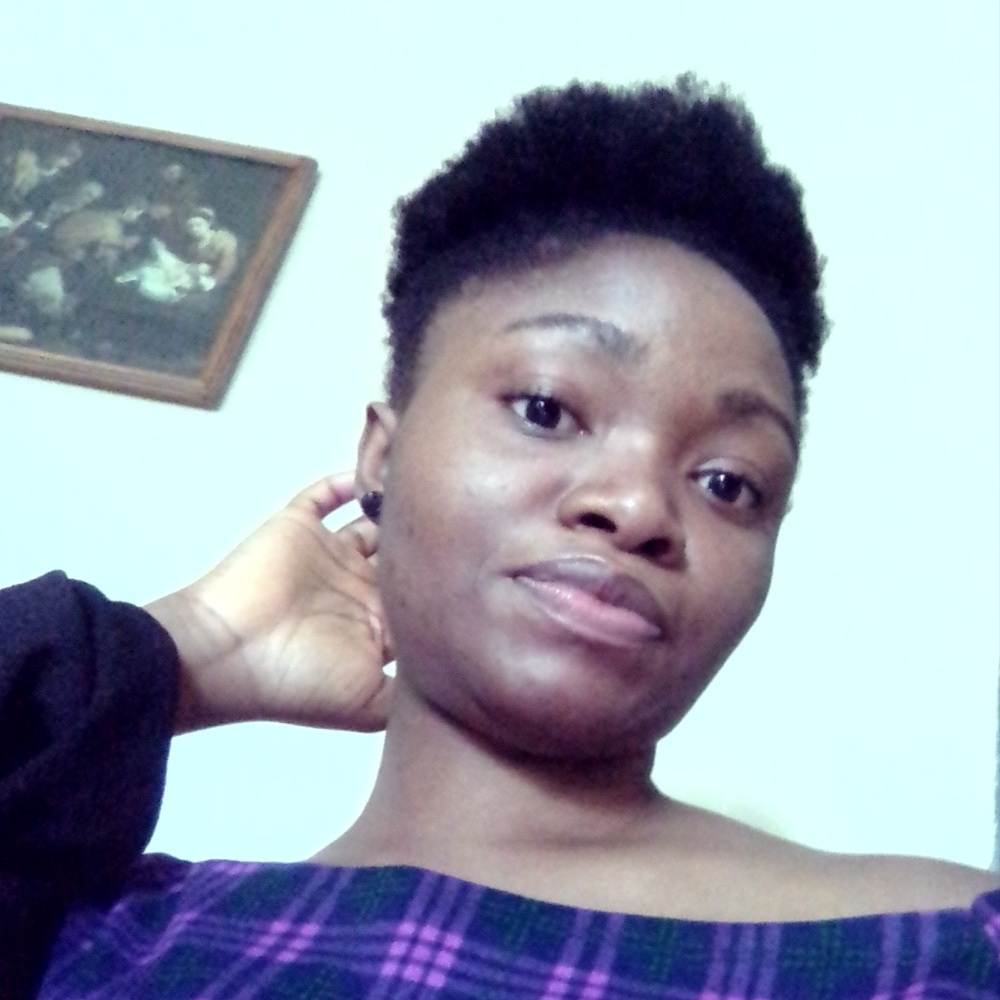 Juliet Kelechi Abonyi
Support Admin
Kelechi is a trained communicator with a passion for the creative arts, administration and customer satisfaction.
She works presently in the research field and is invested in personal development. She hopes to be a best-selling author and influence people positively with her life and work.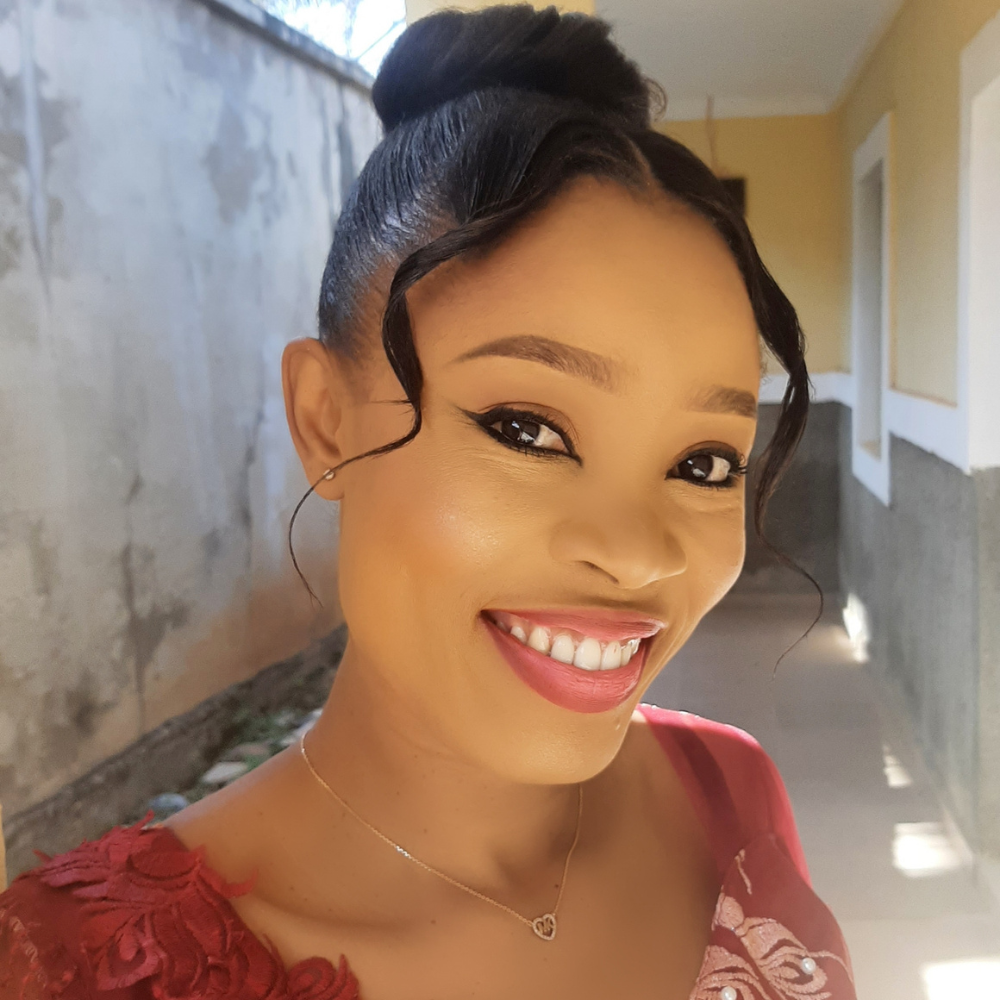 Marlene Onyebuchi Anazia
Support Admin
Marlene Onyebuchi Anazia is a trained and Skilled professional makeup artist with 5years experience in the makeup industry based in Jos Plateau State. 
She has trained several young ladies who have a passion in learning makeup as a craft, in a bid to empower them to be financially independent. 
Asides from being a professional makeup artist, she is passionate about Humanitrian services and Administrative related duties, which has made her volunteer her time and knowledge to some NGOs as their Data Entry Officer, office Manager and in other organisations as their Executive Administrative assistant for about 3years plus.
She is a  Graduate of Psychology From Nnmadi Azikiwe University Awka, Anambra State. She also has a certification for a diploma course in Project Management In Global Health, Leadership and management in global health from the University of Washington.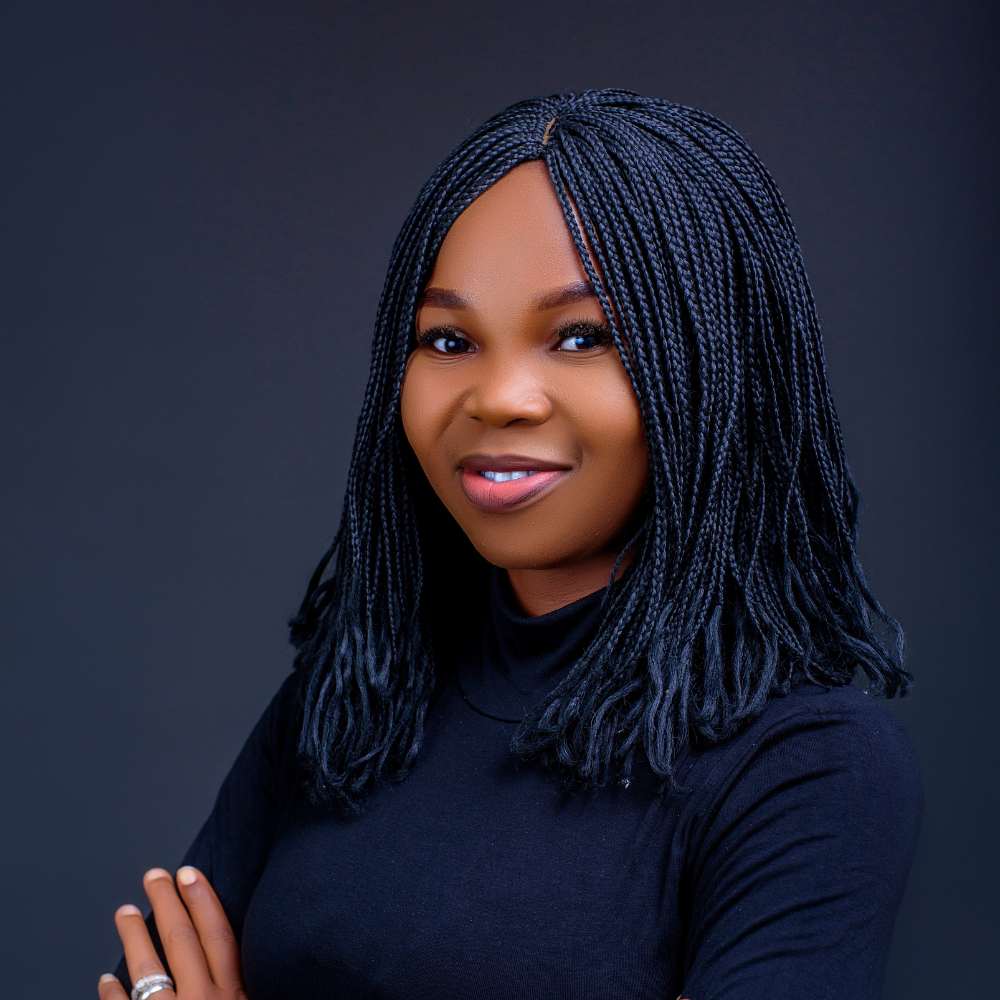 Onyinyechi Ugo Jondibe
Support Admin
Onyinyechi is a highly effective communication professional with 7+ experience in Digital marketing, content creation, News, article and report writing, editing, research, management, Data Analysis, marketing, and development communication in prestigious media industries, Government Agencies, NGO, and Business firms.

She is the Social Media Manager and writer's Online Community Manager for Right for Education Africa where she handles marketing strategies for campaigns and manages groups of writers in South Africa, Nigeria, Ghana, Kenya, and Uganda.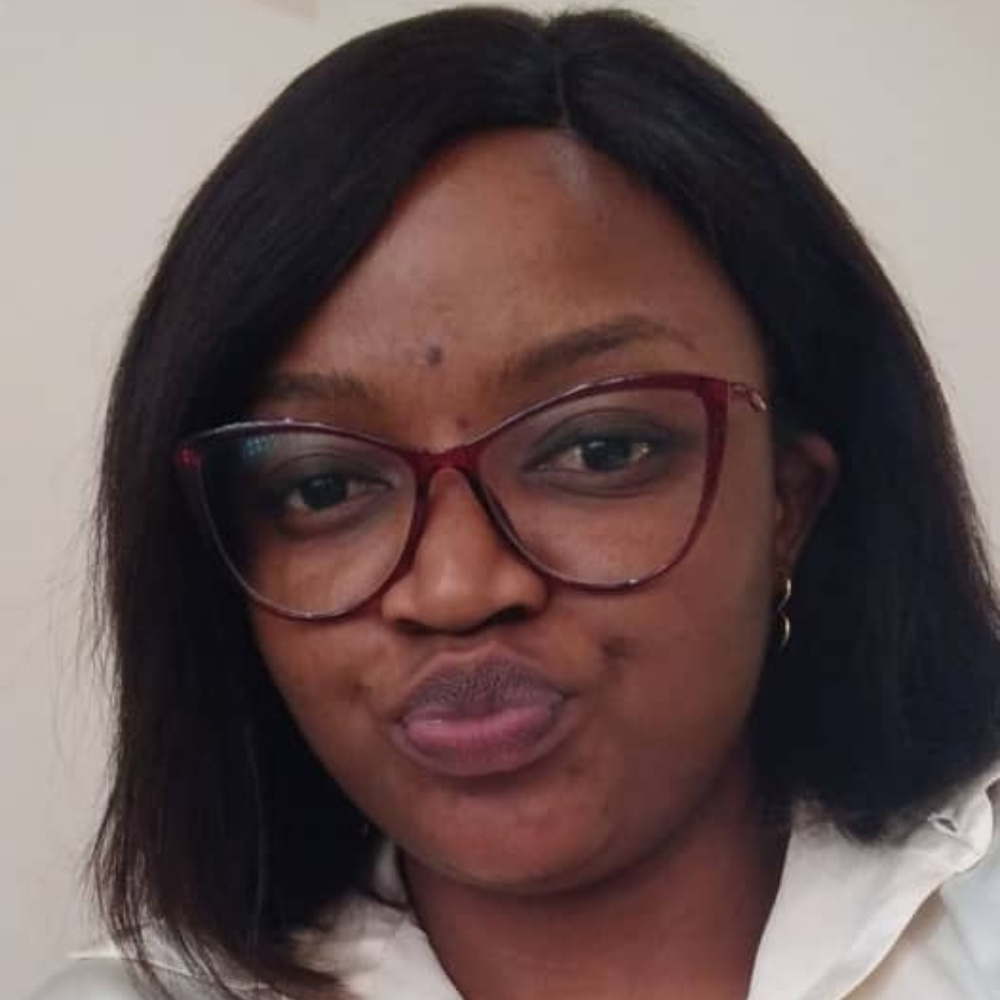 My name is Mweenda Malauni Sakala, I am a finance and investments assistant. My drive is drawn from the belief that financial prudence is the bedrock upon which any organisation derives its viability and ability to thrive. I consider myself a natural planner, organizer, and analyst.
Additionally, I am passionate about the personal development of women and girls in any capacity.
Our business environment has become highly digitized and I believe that if women and girls acquire digital skills, they will develop themselves, increase their edge to lead, and better contribute to the development of the communities and societies we aspire to see.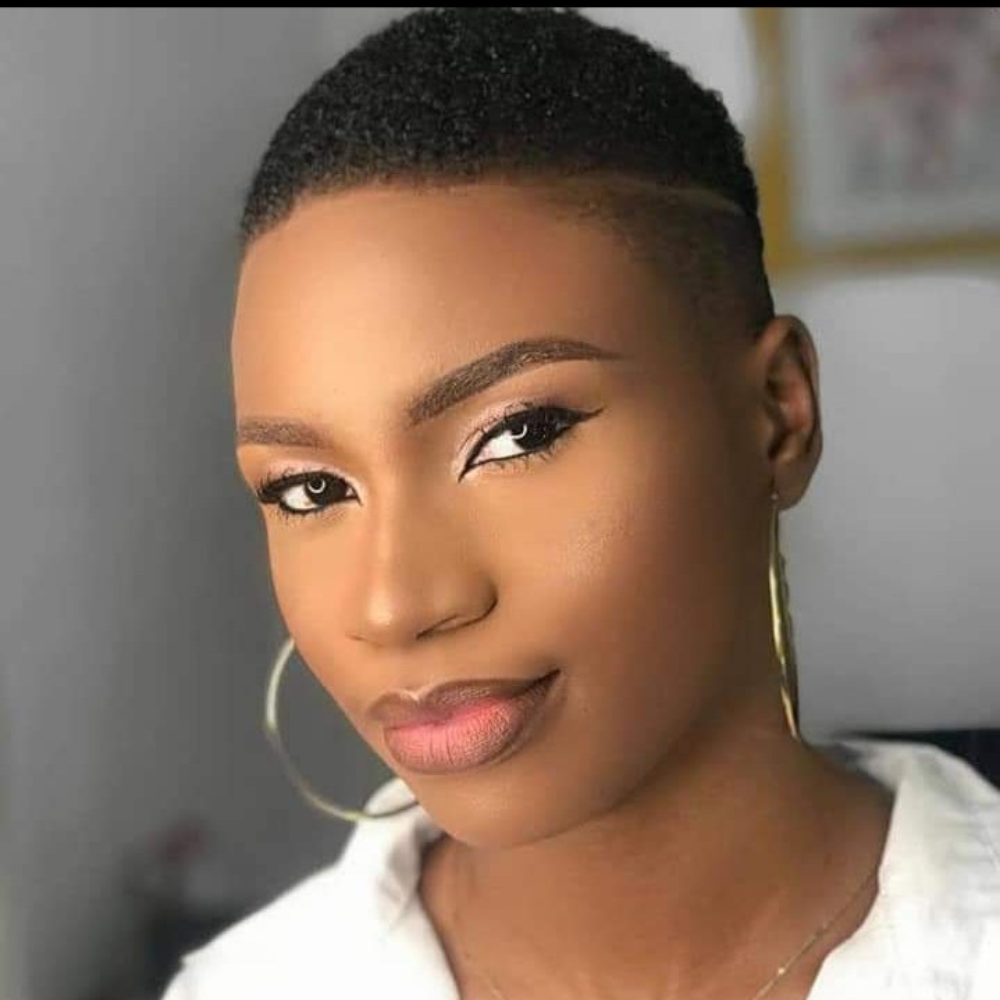 Joyce Sabastine Nwokoro
Mentor
Joyce is a dynamic assistant and result-driven social media manager who has had experience as a student intern for brands whose reliance on effective social media campaigns has been critical. She is skilled at using different listening, scheduling, analytical, and reporting tools.

A strategic thinker who always is on the lookout for new and innovative ways to engage customers while forging ahead with grit and resilience. When she is not behind the computer, you would find her playing scrabble or watching science fiction movies.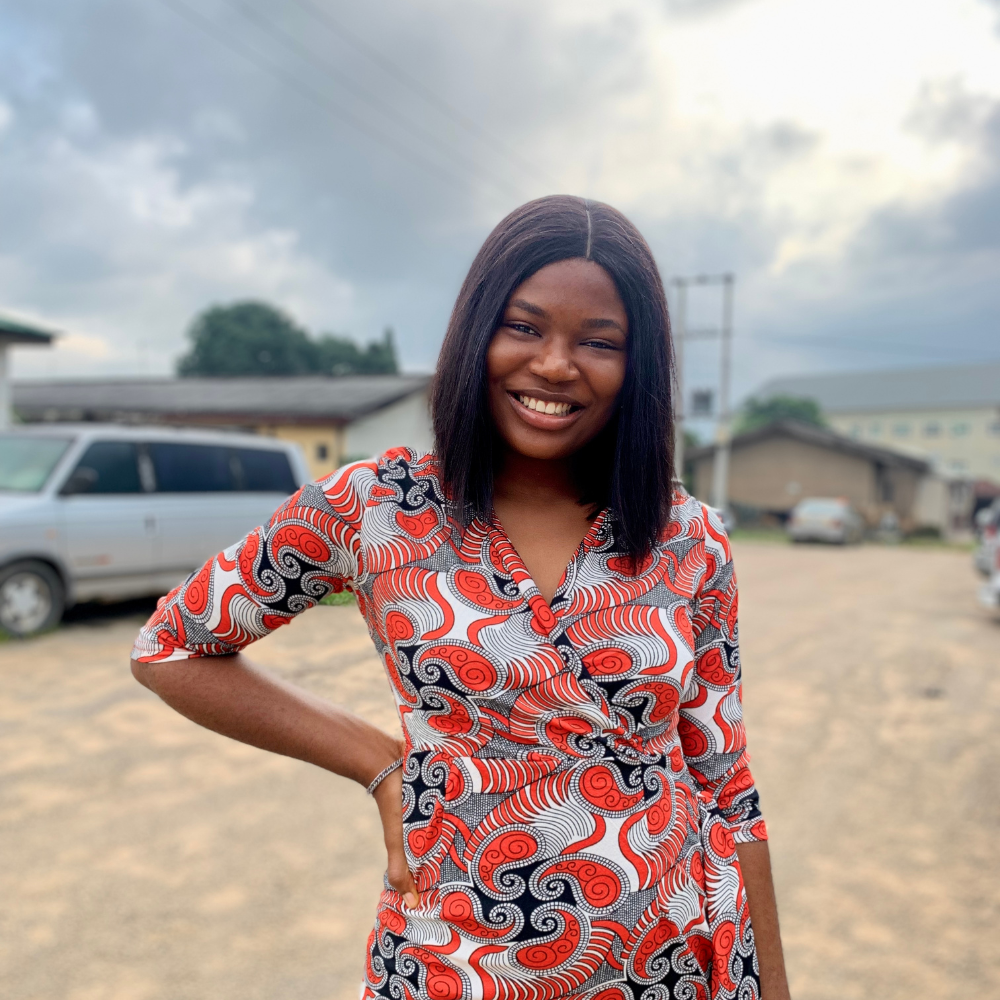 Kate Amarachukwu Igwilo
Mentor
I am Kate Amarachukwu Igwilo, a final-year student of Biochemistry at the University of Nigeria, Nsukka. I developed an interest in the Tech Industry during the Corona Pandemic focusing mainly on Social Media Management, Digital Marketing, SEO, and content creation. I have volunteered for NGOs such as Campus Ginger and Psyche health matters.
I am passionate about learning, research, innovations, business, and technology.
My Specialties include Planning, Management, flexibility, writing, communication, Marketing, and organizational skills.
My specific areas of expertise include idea generation, technology, health, digital marketing, business, research, and innovation.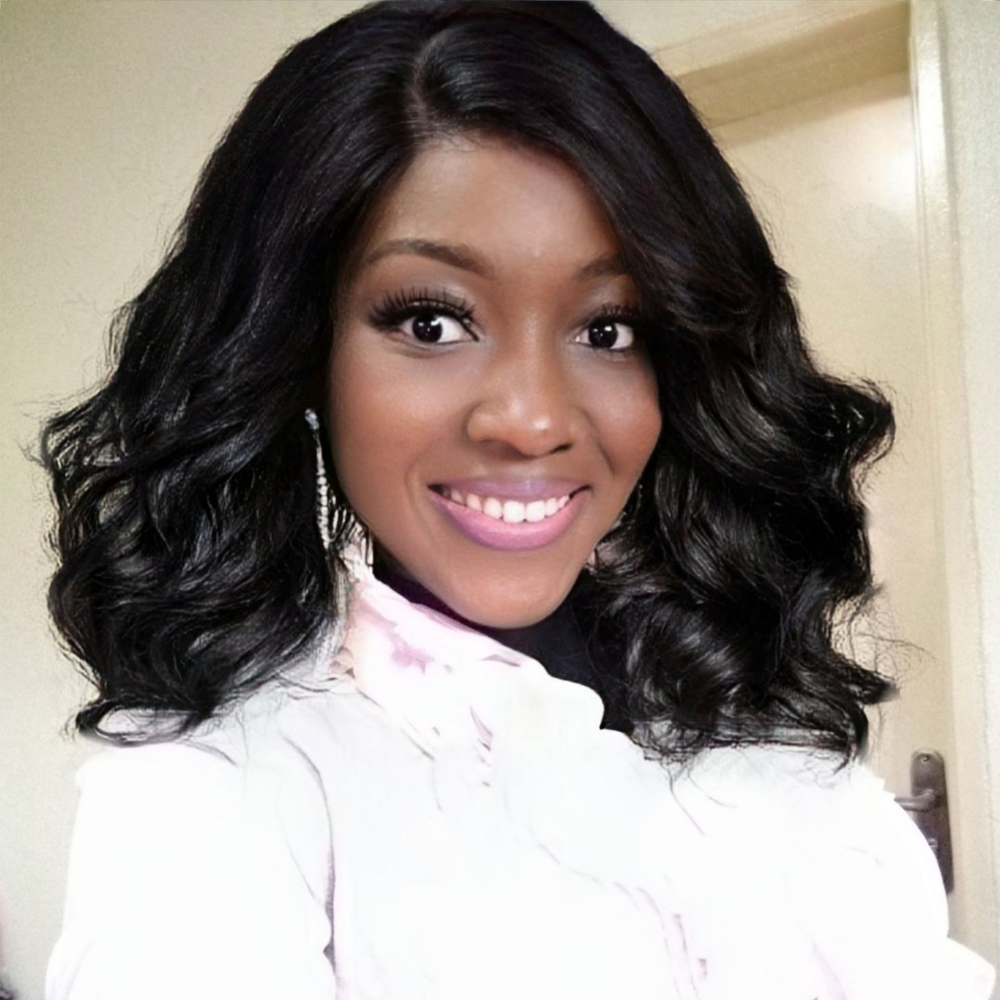 I am an educator and an entrepreneur who is passionate about the growth and development of the society, through deliberate and impactful contribution of my skills and expertise.

I give out basic trainings and skills to help people (women especially) create and develop better grounds for themselves and the society at large.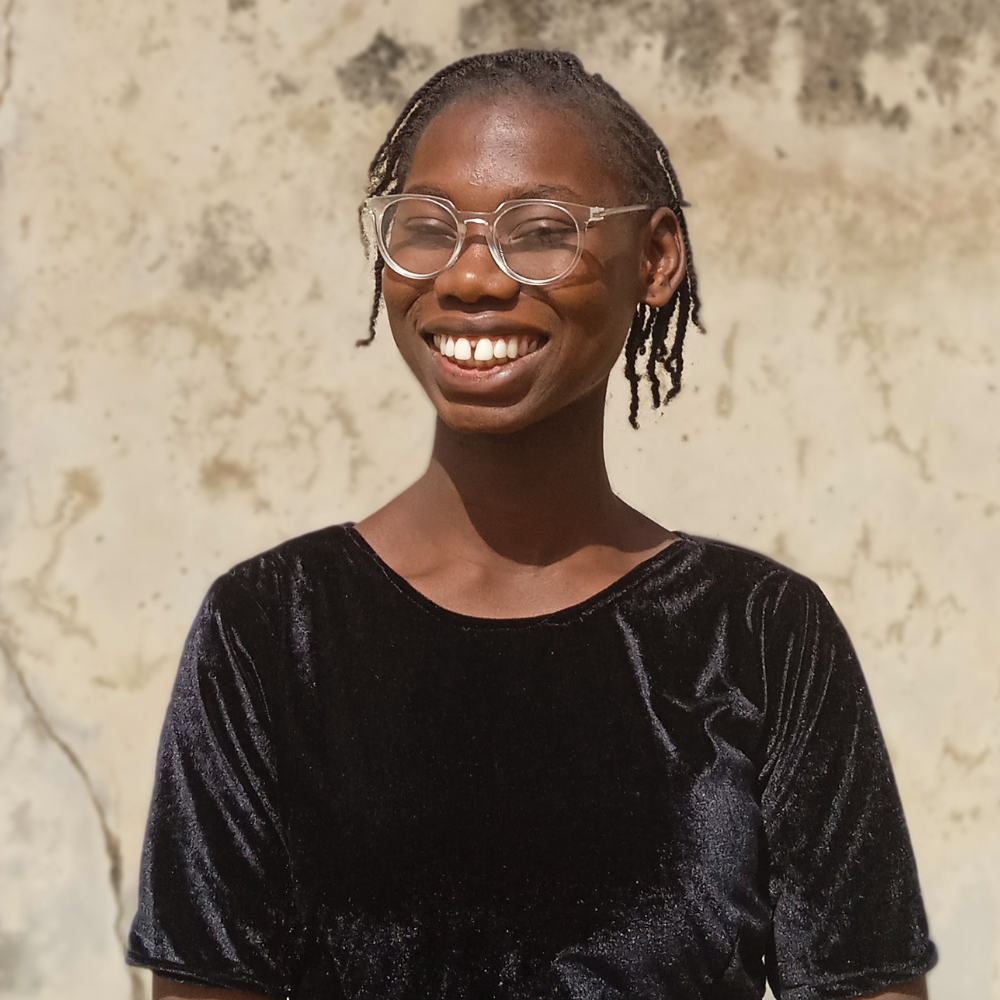 Mercy Christianah Oyewole
Mentor
My name is Mercy OYEWOLE, an undergraduate student of Obafemi Awolowo University. A tech enthusiast with successful completion of python and deep learning from devtown, an experienced chemistry teacher who is passionate about growth in people.

I am a fashion designer and I have a track record of volunteering work.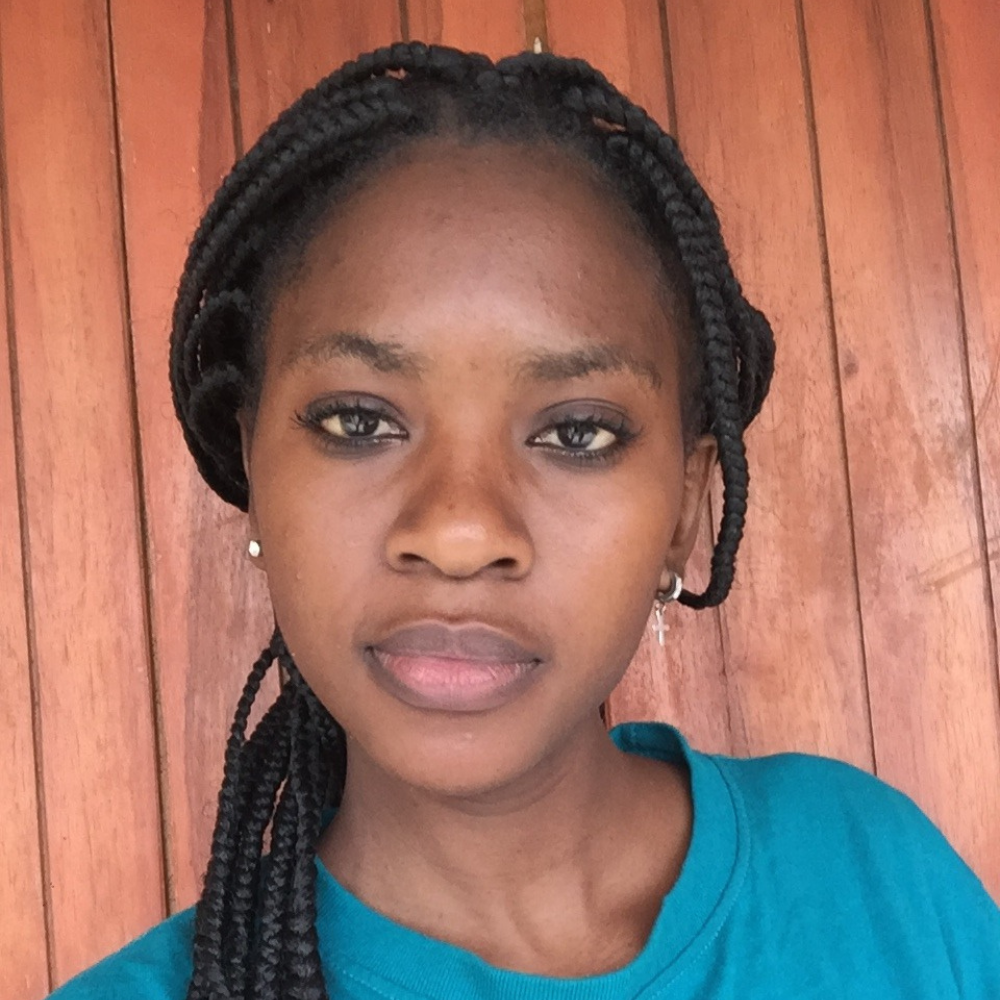 My name is Abigail Musenge female aged 21. I am a third-year student at the University of Zambia studying Computer Science. I am so passionate about Tech and growth I love exploring and learning new things, especially creative skills. Growing up, I have always wanted to be a teacher and I still aspire to teach especially after I graduate from university and do some further studies.
One of my greatest achievements in life so far is developing an interest in the program am doing as I had completely no idea of what I was getting into but the journey has helped me discover myself and my weakness and strengths. It has also helped me grow in how I think and analyze things and I believe it's the best decision that I have ever Made with Zero regrets.
I am very optimistic and ready to discover and learn more in the tech world.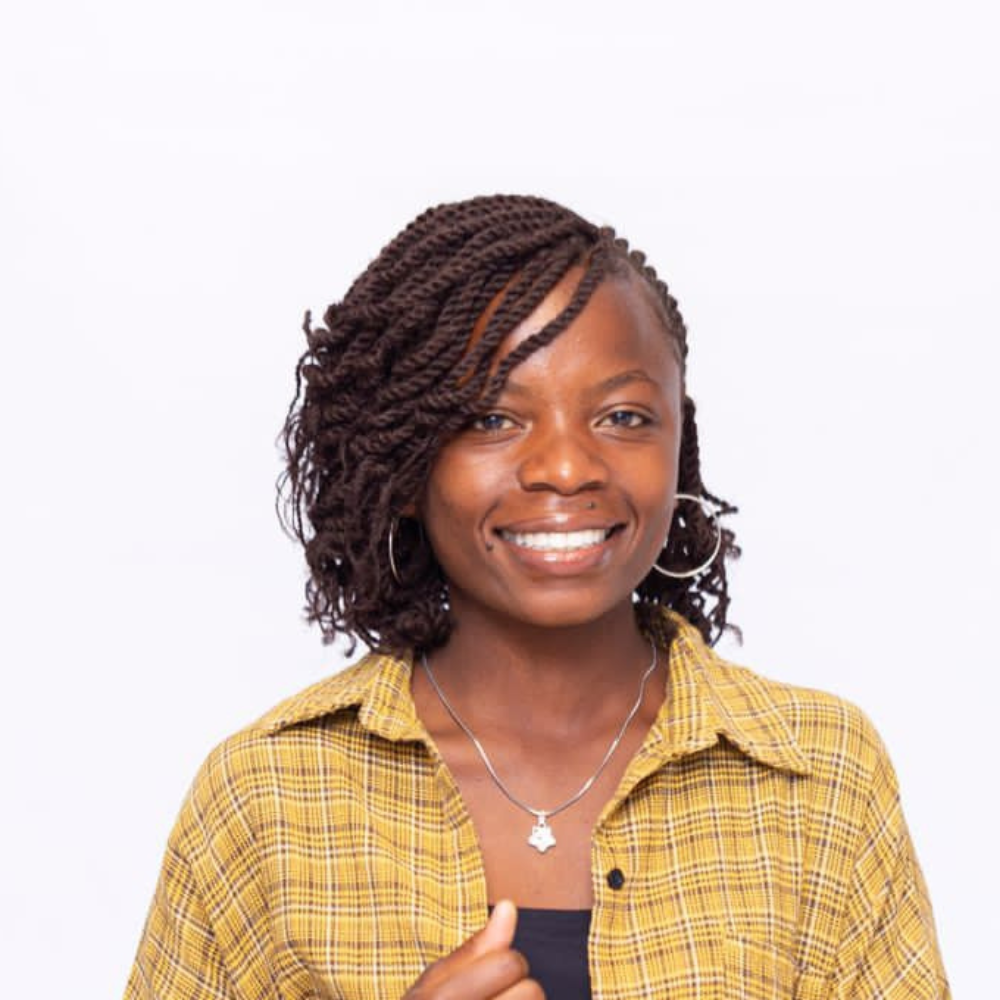 I am a graduate of computer science and education. I am a UI/UX Designer and an ambassador for CodeJIKA an organization that introduces coding to kids in high schools and I am a volunteer co-chapter lead for She Code Africa Lusaka. I enjoy working in teams because I get to learn more from different views of people.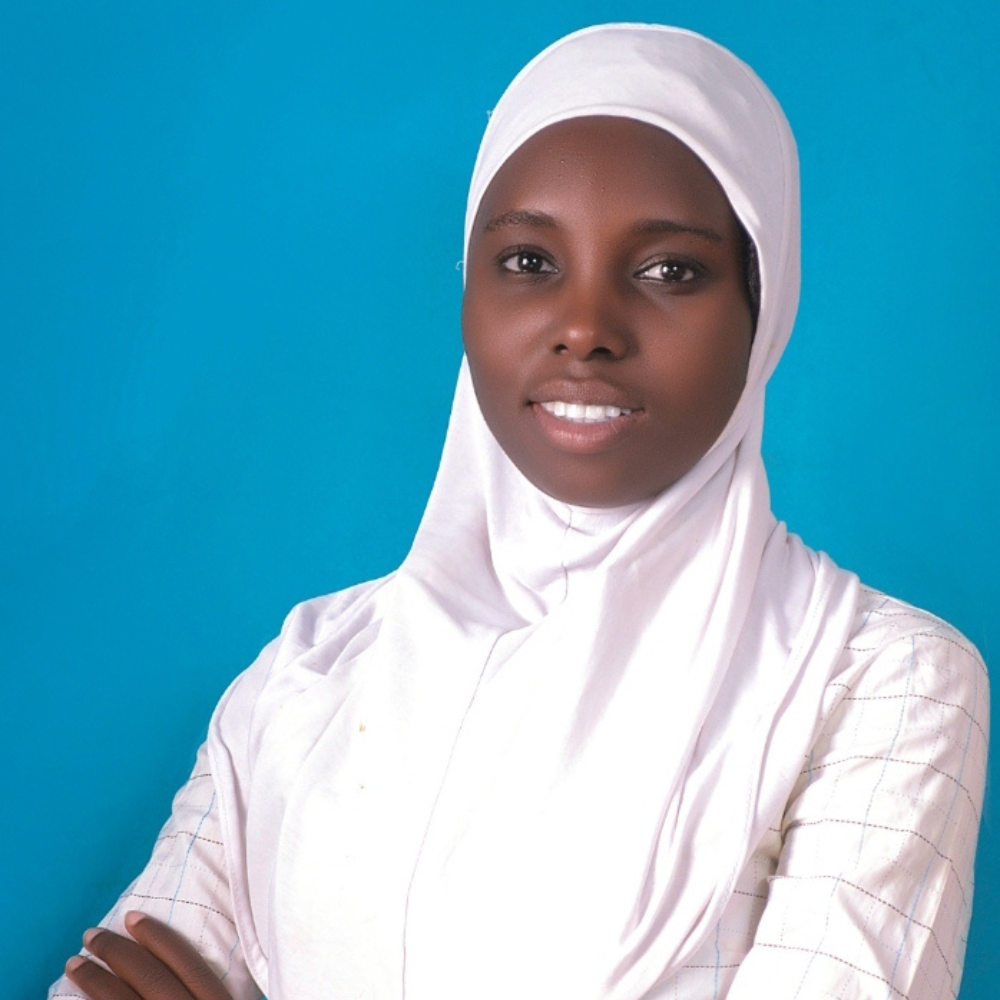 Sherifat Adegunlola
Mentor
I'm a prolific writer, presently an intern at TechPlanation.

An intermediate frontend developer, with a keen interest in tech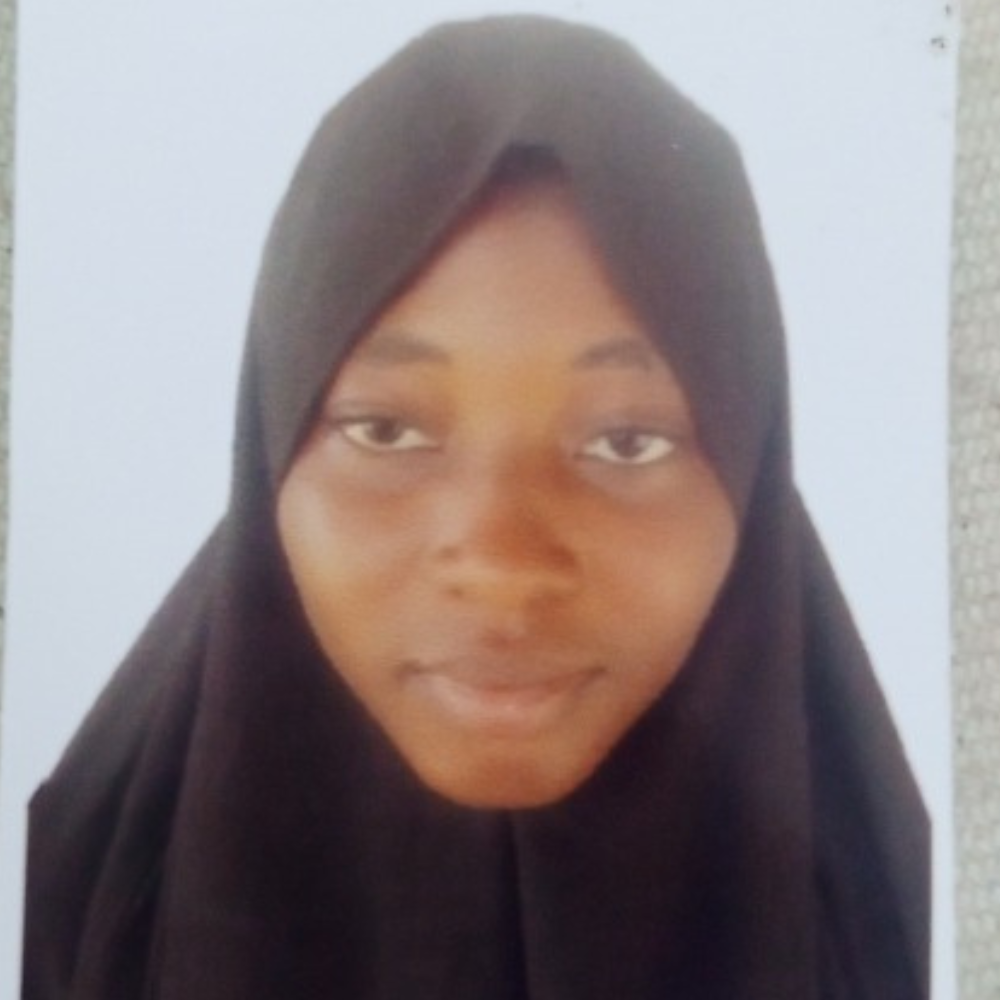 Ogunlade Kafayat Olaitan
Mentor
My name is Ogunlade Olaitan Kafayat. I am a graduate of comparative Religious Studies at the University of Ilorin, Nigeria. I am a fashion designer, graphic designer, UI/UX designer(in view), and also love to volunteer.
I am a member of the Clothing Driving Network. I am passionate about making others happy and also fulfilling their purposes. I hope to become a social worker one day because it will give me the opportunity to render my services to humanity.
My interest includes reading, seeking knowledge, surveying the internet, sewing, designing, admiring nature, and others.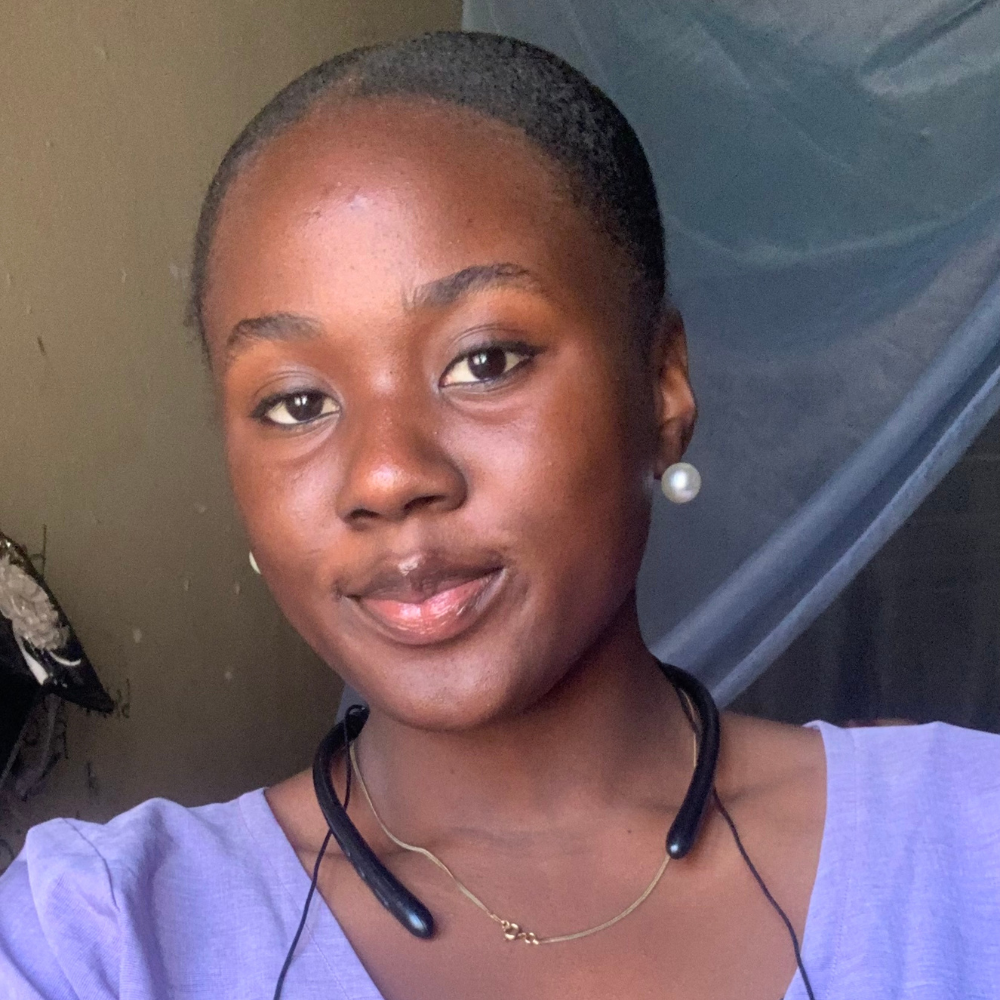 I am Adoche Onaji, a student of Abubakar Tafawa Balewa University, Bauchi and I am currently pursuing my bachelor's degree in Mechatronics and Systems engineering.

I am a tech enthusiast who is skilled in certain digital areas such as python programming, basic embedded systems, web development, and also a little on graphics design.

I have been an instructor in python programming and also have work experience in content creation.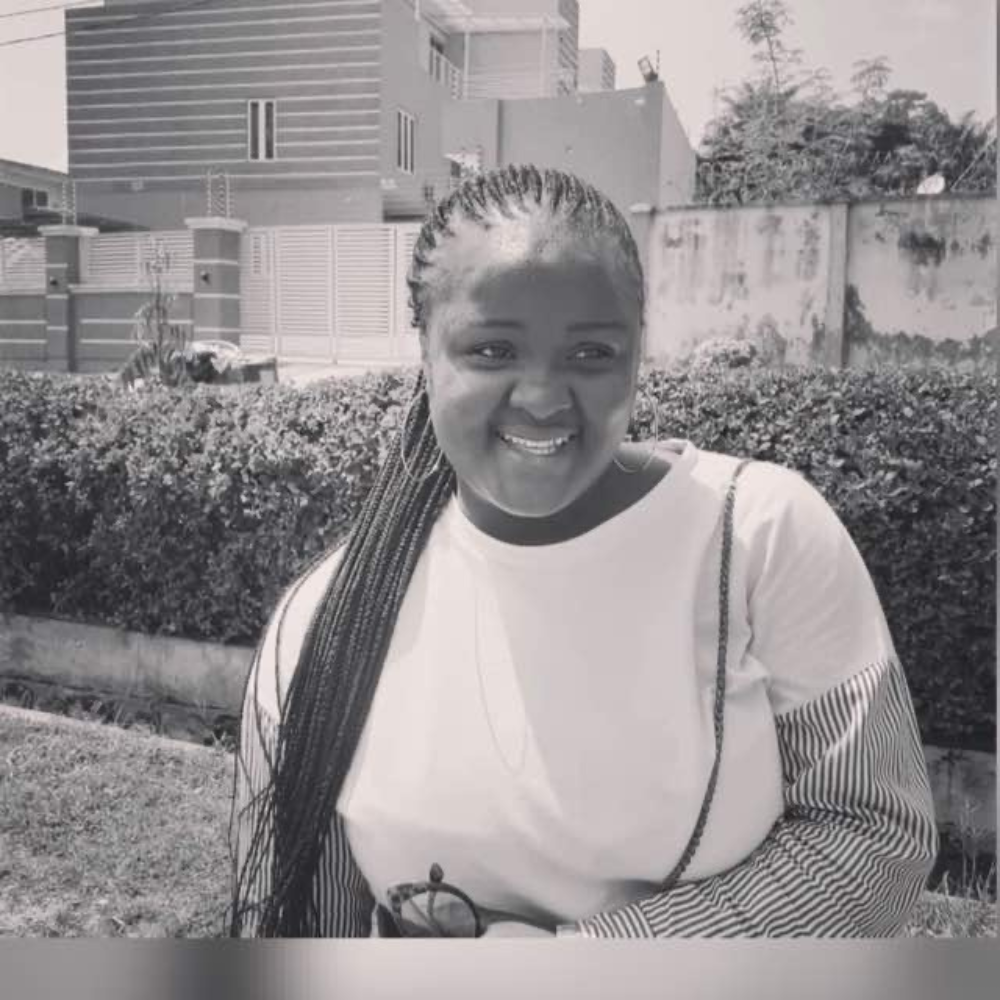 Esther Jolaoluwa Odetayo
Mentor
I'm Esther Odetayo. I'm a final student at the department of Linguistics and African Languages [Yoruba], University of Ibadan. I love organization and planning. I am a social media manager, content creator, and writer in training. In my leisure time, I sometimes talk to myself and come up with creative and amazing ideas. I am also an active volunteer.
I'm very passionate about actively volunteering for programs and I love putting in things place. Also, my love for good movies and scripts can't be explained with words. In my own space, I analyze and critique every good movie I watch.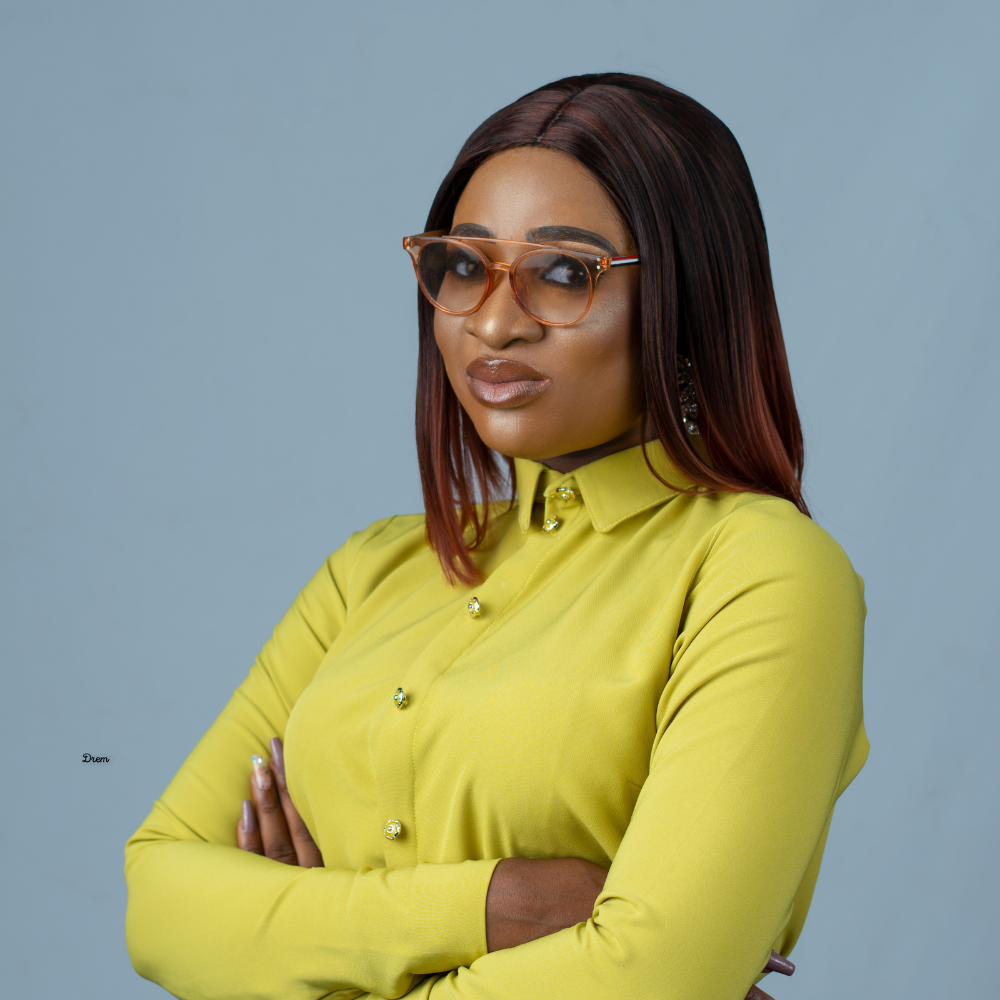 My name is Dolapo Adebayo, and I graduated from the department of Agricultural Economics at the Ladoke Akintola University of Technology.
I work as a project assistant and social media manager for an agricultural company while completing my youth service program.
I'm a 25-year-old woman with a clear goal.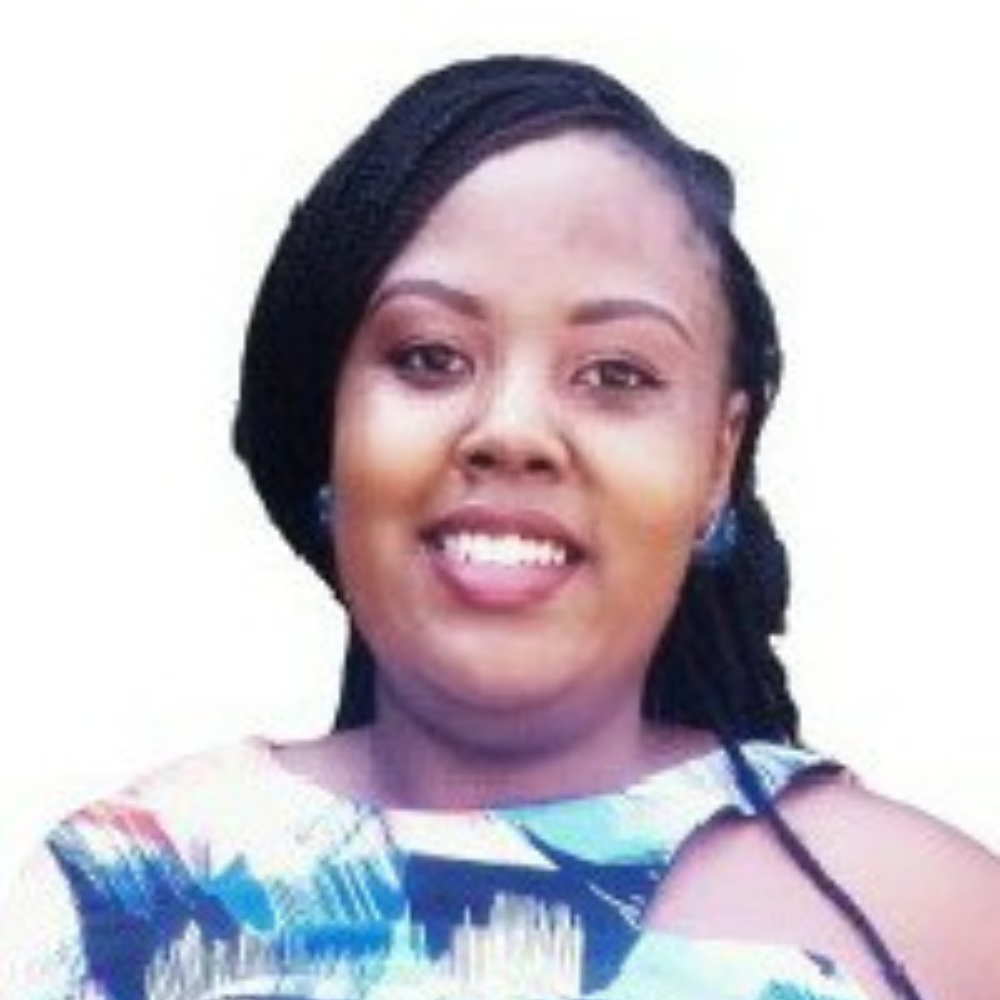 Ivy Wambua
Online Media Associate
Hello, My name is Ivy Wambua. I am a student in the field of Business Information Systems and a Certified Virtual Assistant who likes to use my creative talent, skills and expertise to make a difference in the world around me.

I am also passionate in engaging and giving myself to tasks, projects and visions that have to do with positive impact, the transformation of individual lives and betterment of the welfare of communities at large.
I appreciate the opportunity and privilege to be a part of Tech Up Foundation, a community that believes in the development and empowerment of the girl child.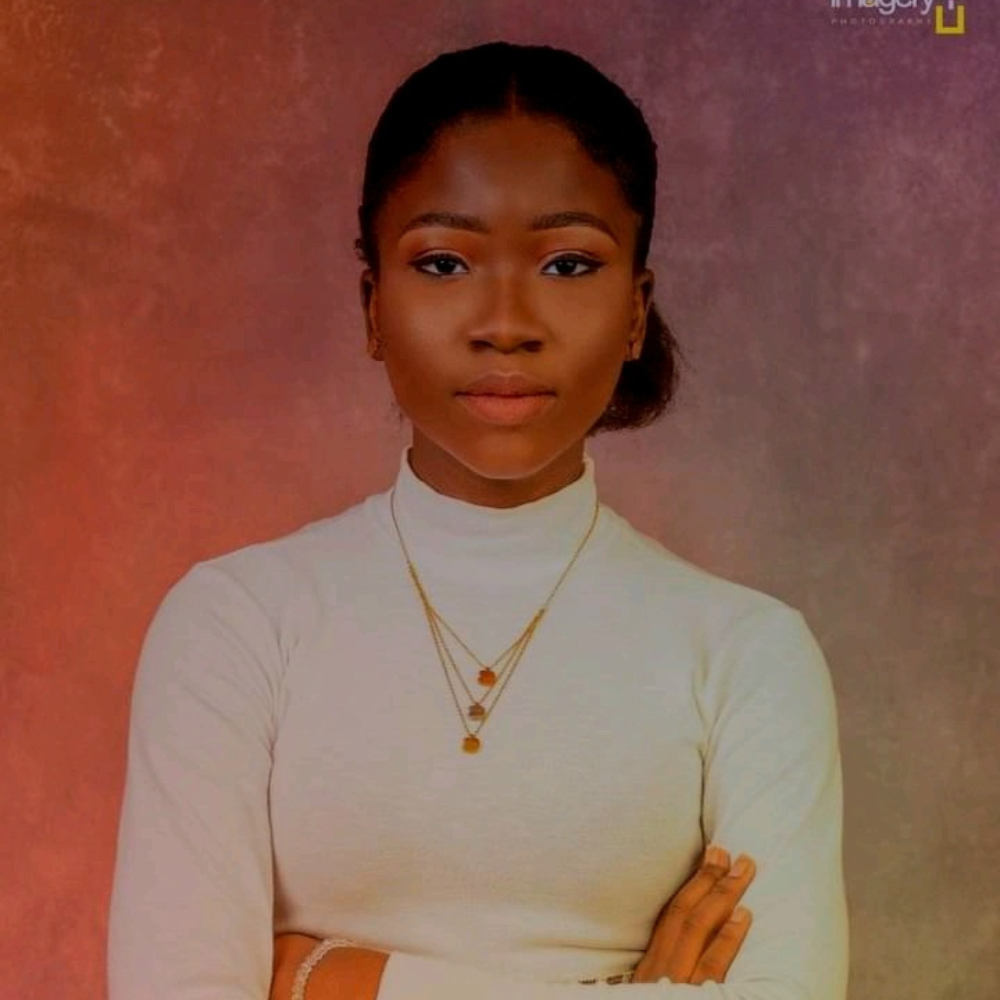 Kazeem Olaoluwa Queen
Mentor
I am Olaoluwa Kazeem, a recent graduate of Plant Biology B.Sc from the University of Ilorin. I offer services as a freelance Virtual Assistant and a Graphics Designer.
I am a goal-driven individual with proven organization and leadership skills. I am open to learning and enjoy the view of nature.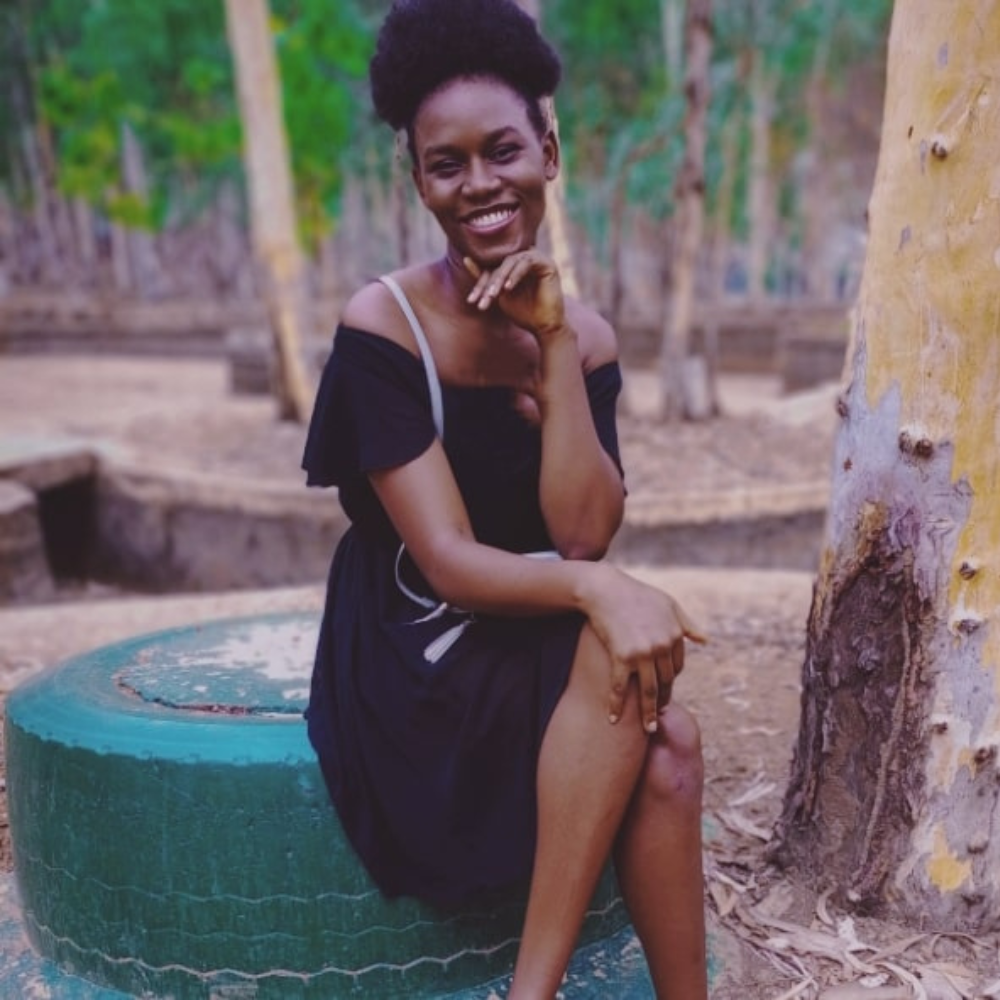 Hi, I am Chinonye Lydia Umeh. A Bachelor of Science graduate in Accounting with a strong passion for design and digital products. My story is about a young girl who majored in accounting but still has a burning passion for tech, that passion has brought me to where i am today. I see the world as a global village that is advancing rapidly and I want to be a part of that movement.

I am a UI/UX Designer who is not only passionate about user centered designs, but is also focused on incorporating users' needs into my research and designs so as to arrive at an almost perfect solution that can suit different users' needs and work in alignment with their diverse personalities. This is done with the aim of also connecting business goals to users' needs, while also retaining responsiveness and interactivity with a product. I believe strongly in designing usable products and not just atheistically pleasing products.

When I'm not designing, I love seeing movies, especially K-dramas or listening to music from my favourite artists. Music helps me ease stress and think better.

I am well skilled in designing beautiful user experiences, creating usable user interface, conducting user research, designing a users' flow chat, information architecture design, wireframing, usability testing, and prototyping.

My interests includes; visual Design, user interface design, user Experience Design, web design and development, fin-tech and volunteering.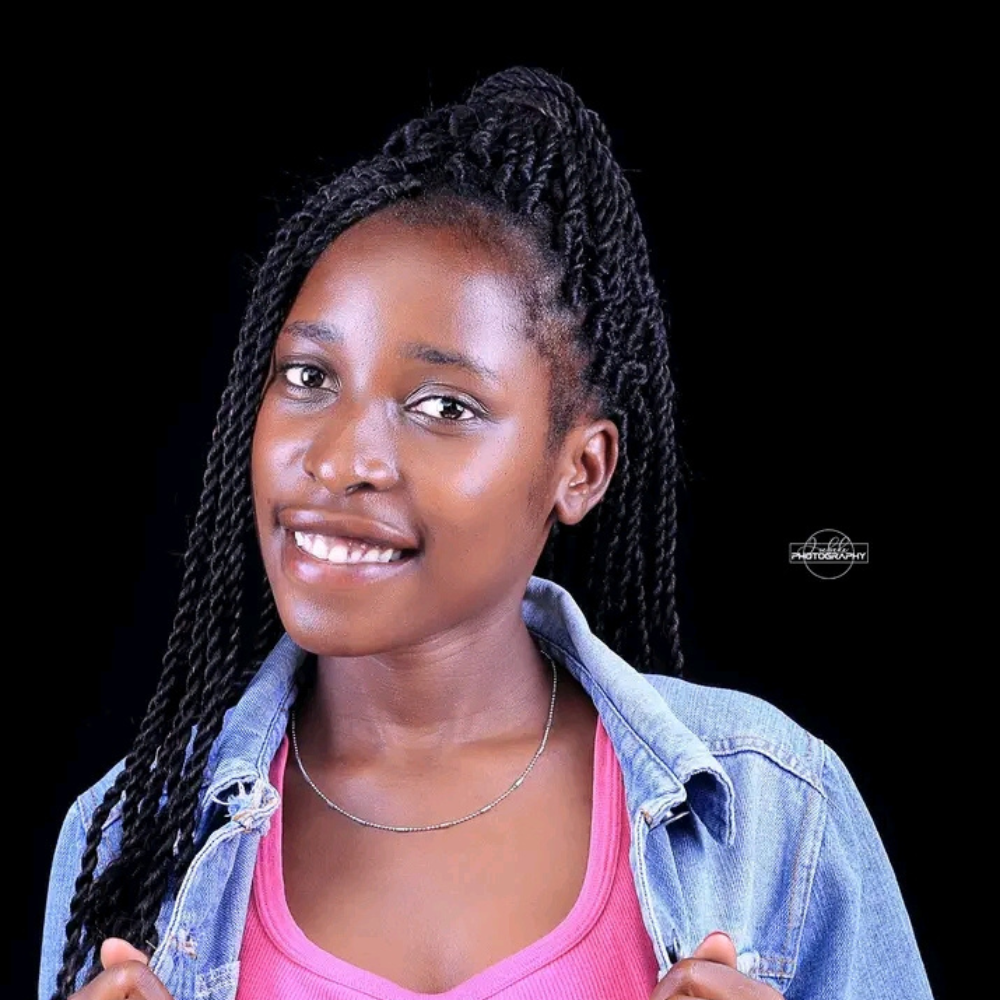 Am so passionate about learning new things and also love everything about technology. Goal-oriented and focused and love sharing knowledge.
Mostly interested in exposing kids to the world of technology.
Loves reading and training others in different fields.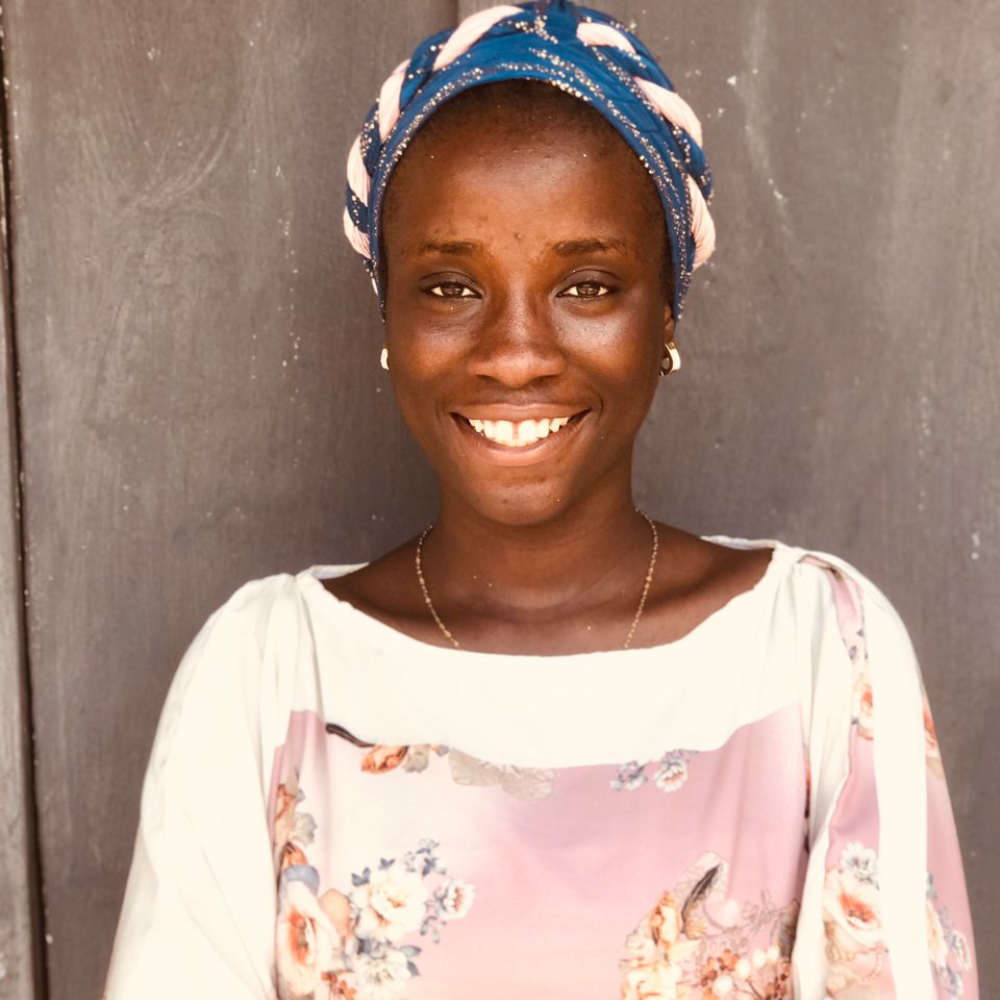 My name is Aminat Enilari, I am a zealous lady with a growth mindset.
I am currently learning product design as a niche for my virtual assistant career.
My hobbies include exploring the internet, reading novels, and cooking.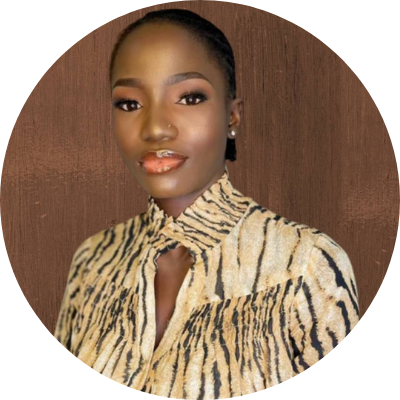 Faith Adeyanju is a social media manager & Strategist, graphic designer, and content curator. She is a student, an entrepreneur, and Founder of Savvy Fayth Media(@savvyfaythmedia) – a tech media providing social media management services and related digital services. She also owns a shoe brand Fayth Fit Collection. Her expertise cuts across various sectors in the digital and social media space.

She has actively worked for top brands and volunteered for a few NGOs where she gathered a wealth of experience in helping brands thrive in the online space with proven track record of success.

Driven by her passion to support inclusiveness and equal participation amongst the Nigerian Youth in politics and decision-making, she has been an active advocate for political movements encouraging youth to get their PVC in lieu of the forthcoming election.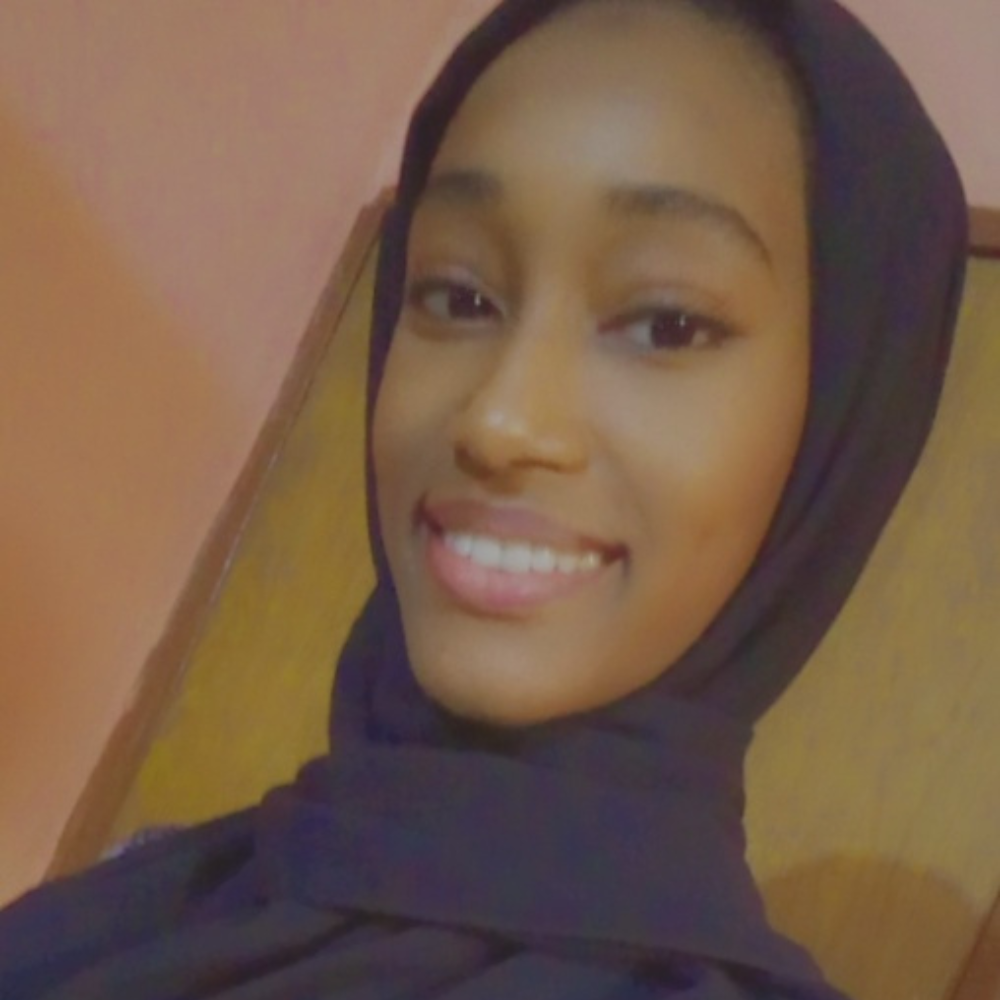 I am a Chemistry graduate who transitioned into tech as a Data Analyst and an aspiring data scientist, I work as an intern with the Kaduna state Bureau of Statistics.
I am a curious, determined and passionate person who loves challenges and like learning more about my environment, I love reading a lot.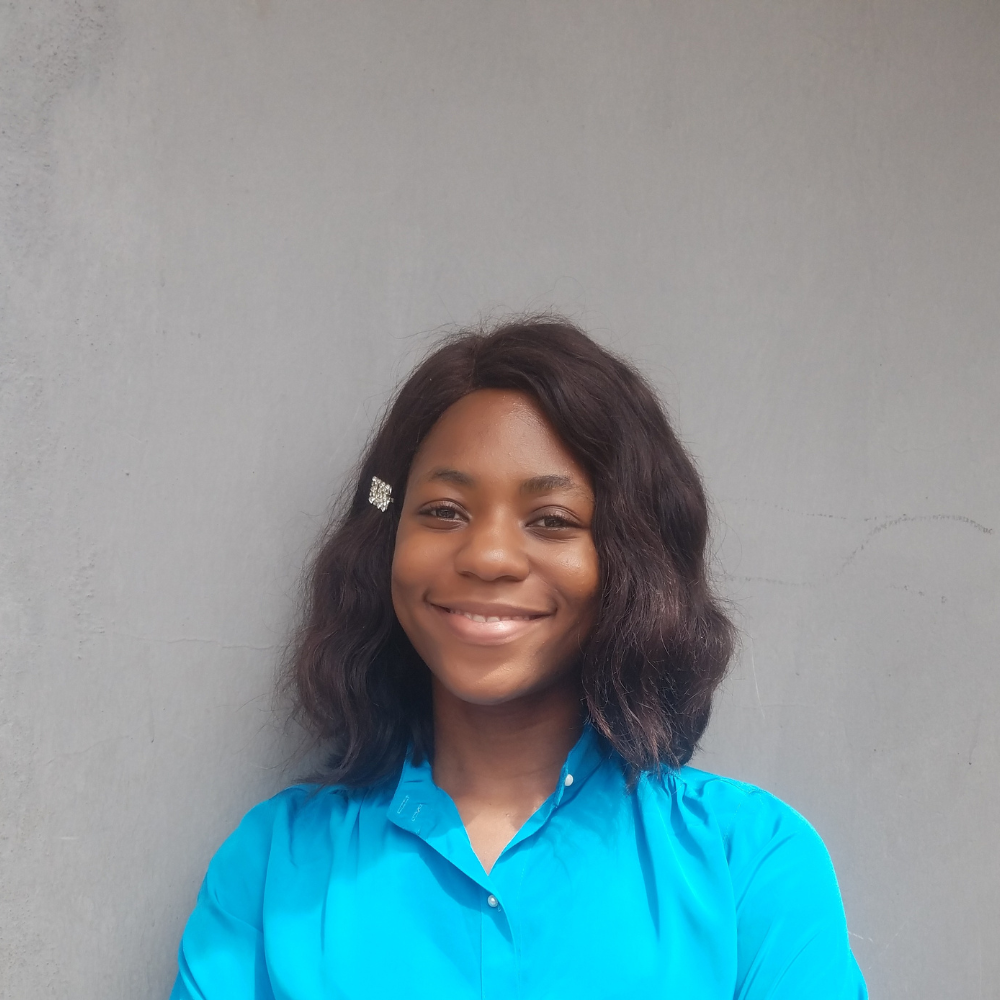 Willie ifiok is an Optometrist from University of Benin and a Tech Enthusiast. She has proven skills with the use of Microsoft suite, Graphics Design and is currently a budding Product Designer.
She strives for challenges and improves herself daily.
She has also gained certifications from tech organizations like:
Certificate of excellence from Techy Train Incubator, Product design certificate from Side Hustle Internship,  Graphic Design Certificate from LinkedIn and many more.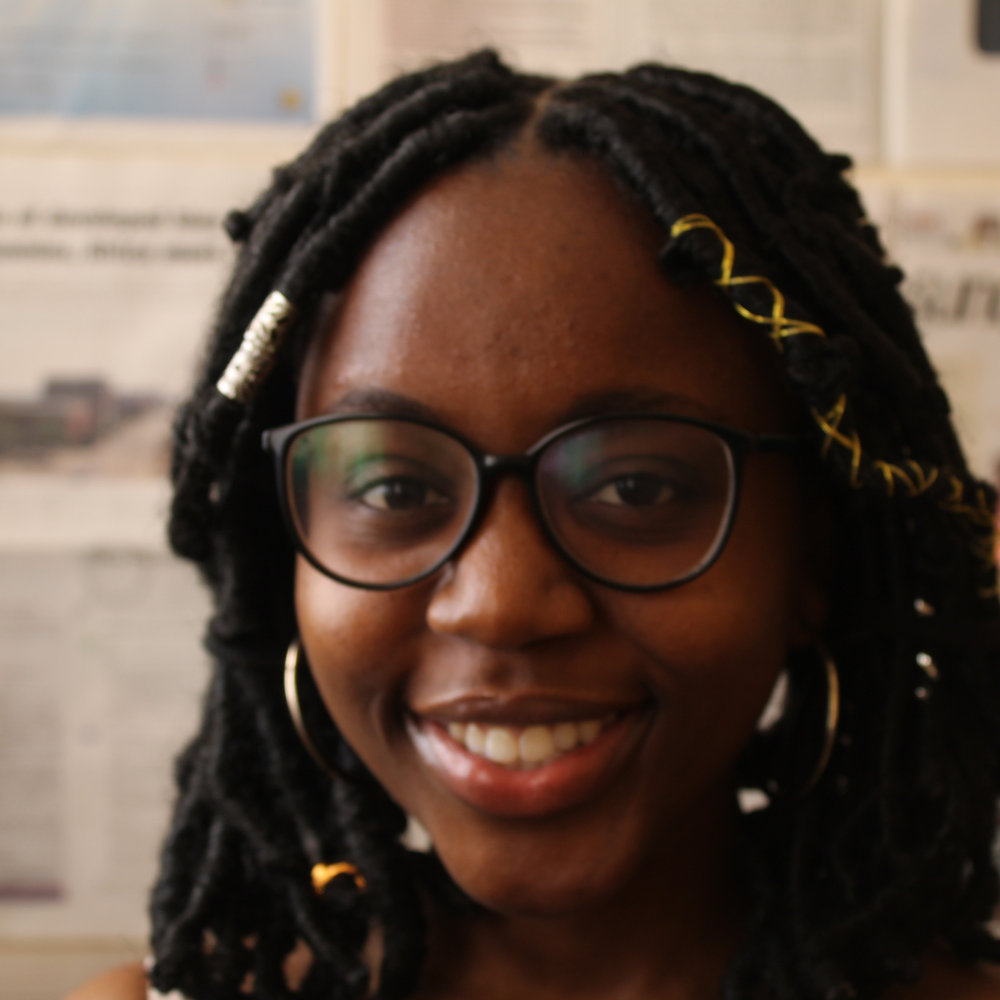 Tafadzwa Mary-Anne Chigwada
Mentor
I am a 19-year-old Zimbabwean, currently living in Botswana. I am a first-year university student at the University Of Botswana studying Pharmacy. For as long as I can remember, helping others, giving back to the community, and paving a platform for those to come after me have always been my core goals.
I strongly believe in the success of others through guiding them through paths that I have taken. Despite these goals, I am an advocate for constant self-improvement. I am always looking to learn new things and strengthen my weaknesses.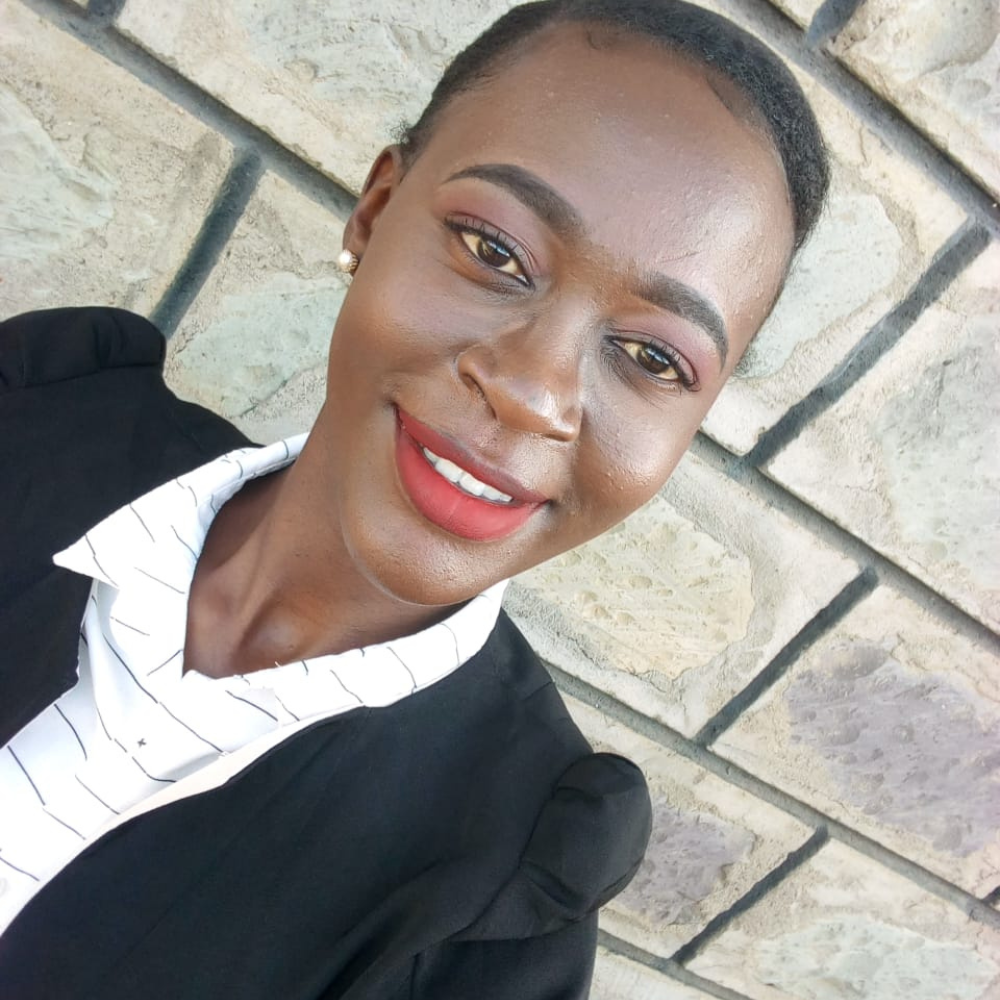 My name is Mitchelle Imali. I am a Social Media manager passionate about helping introverted business owners promote their business online without compromising on their authenticity or privacy.

I also coach women aspiring to be in my field. What I love about my job is that I get to help people while also doing something I love.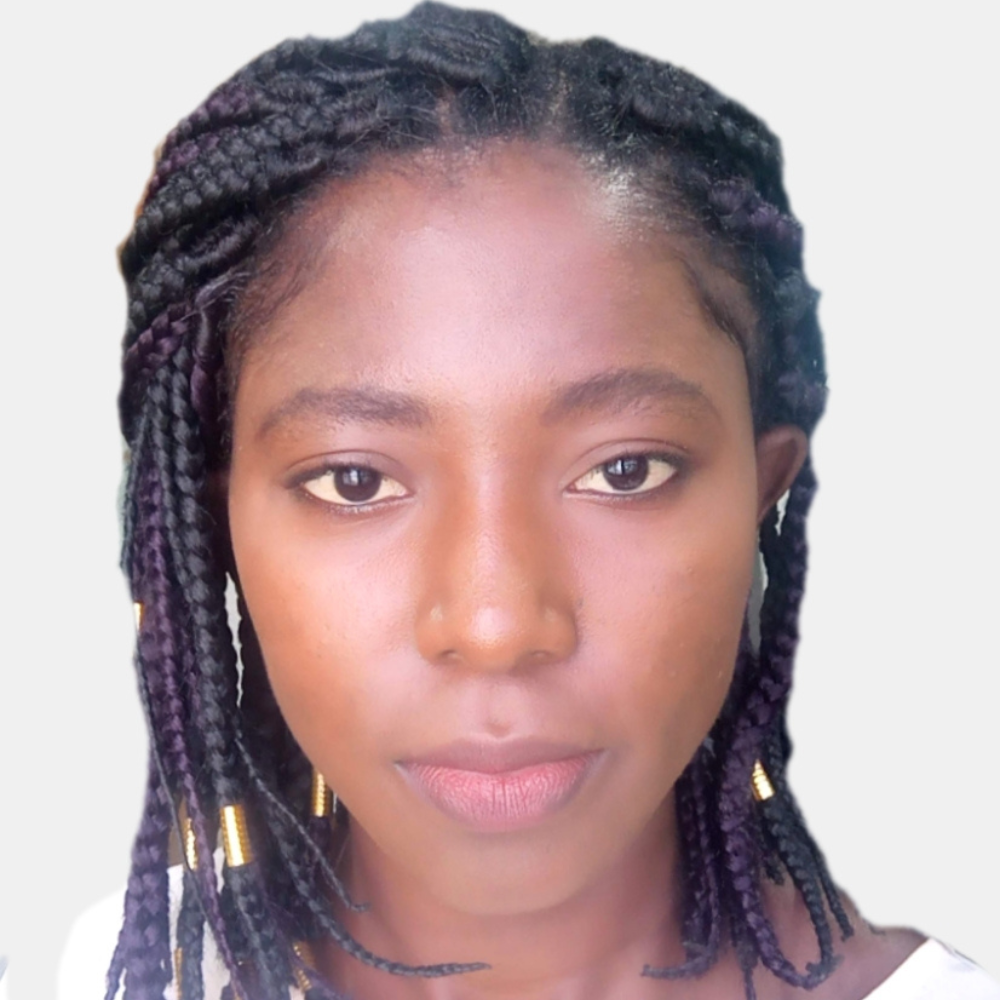 Delmina Selina Owusu
Mentor
As a Youth Capacity/Dev't personnel, I am passionate about subjective growth which advocates for pragmatic youth capacity schemes.

Presently, I work as a freelance resource personnel to support SMEs with business sustainability techniques to secure funding and or grants for expansion.
On the personal development aspect, I have signed on to the Authentic Education Coaching Certification program in Australia which will facilitate me with practical coaching tools to help other young adults to find their passion through career and life-path development.
I love to read and ask a lot of questions.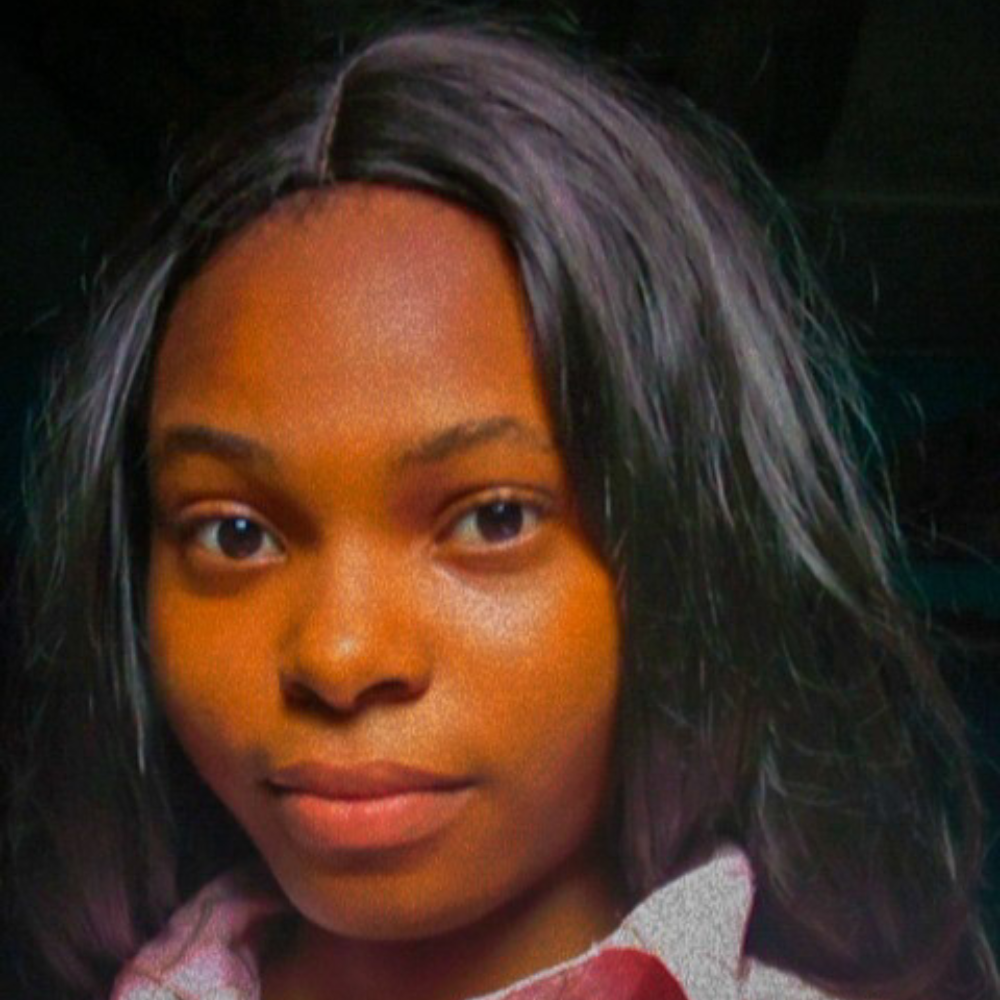 I am a creative and ambitious individual with a passion for learning and personal growth. I am also proactive, always seeking new opportunities to improve my skills and knowledge.
Overall, I am a confident, driven, and dedicated person who is committed to making a positive impact in any field I choose to pursue.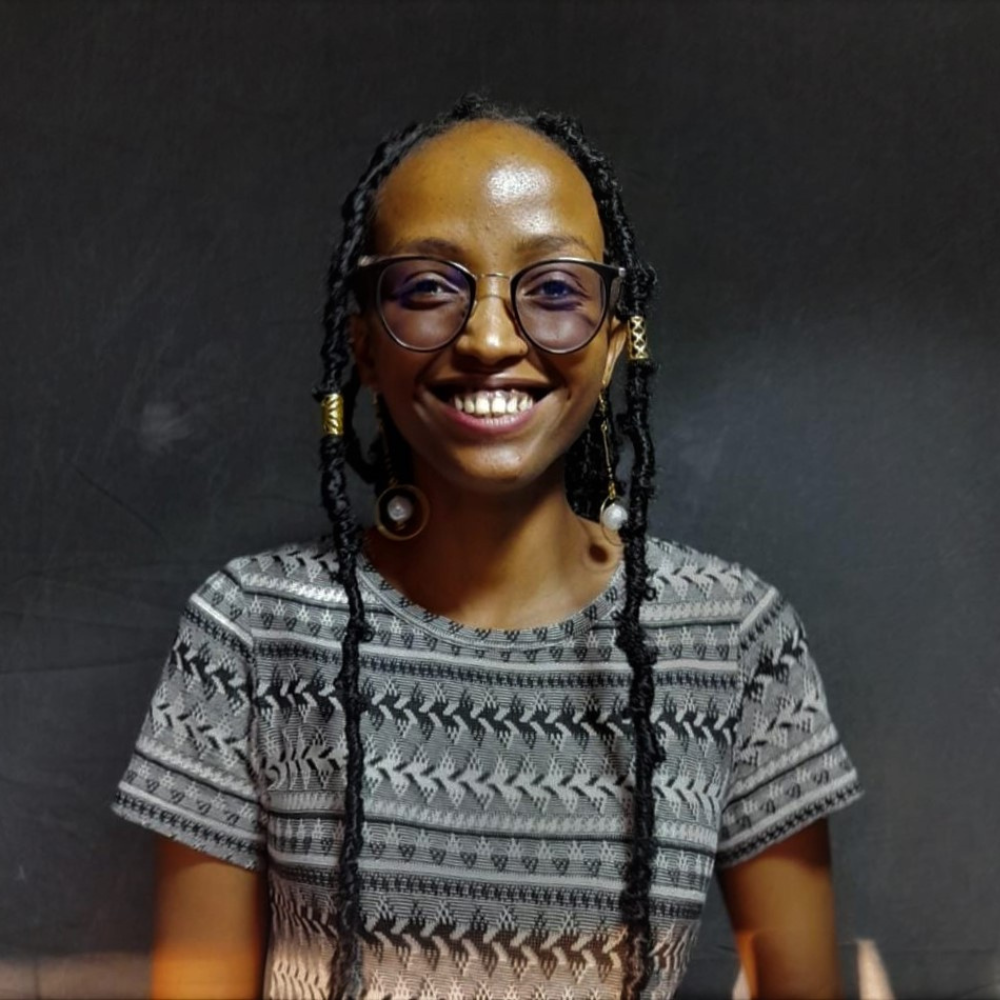 I am a jack of all trades with an interest in the craft industry specifically woodwork and epoxy resin crafts production. Having experimented with different art styles and different art mediums, I found myself pursuing a professional career in the field of UI-UX design.
I am passionate about community growth and seek to pursue educating both the youth and young children in areas of life skills, technology, and art.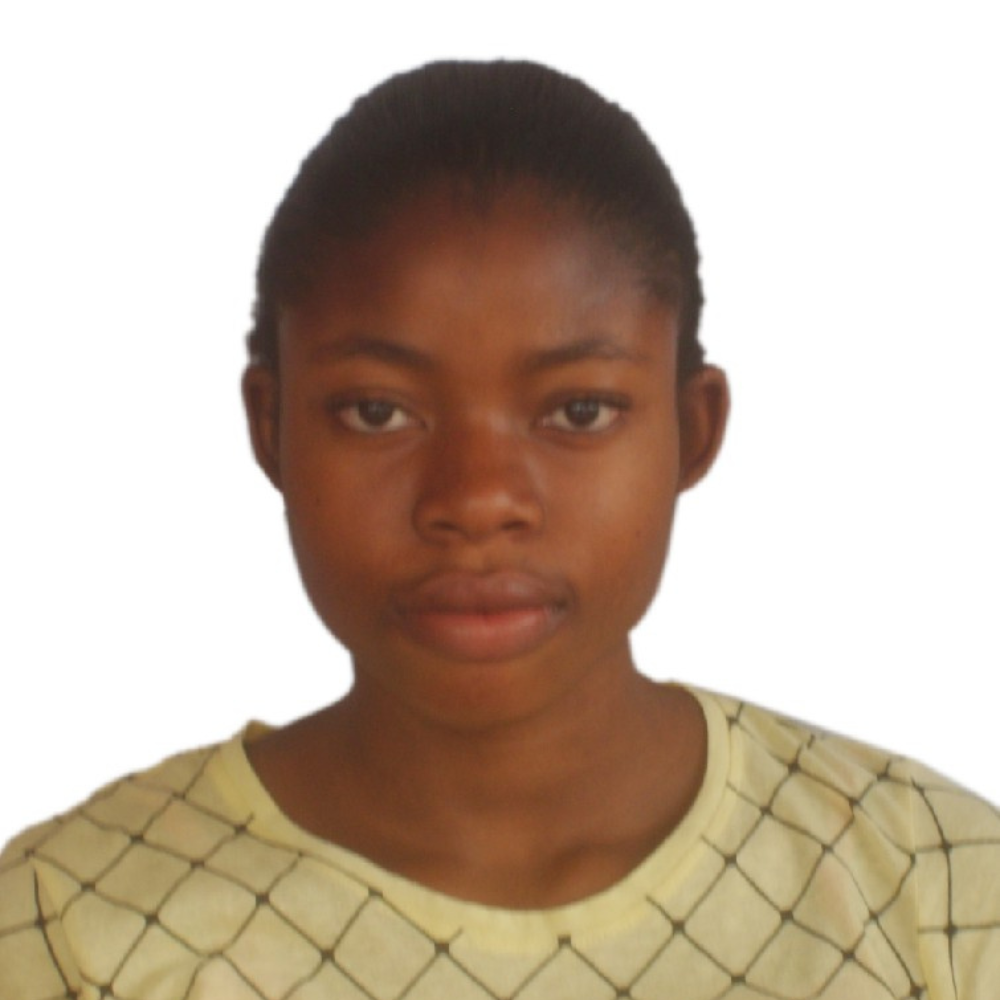 Famiwaye Oluwatobiloba
Mentor
Meet Oluwatobiloba, a determined and ambitious student currently studying for her undergraduate degree in Information Systems.
She has always had a passion for technology and programming, and is taking course to further her skills in this data analysis.
Oluwatobiloba is also involved in several extracurricular activities,and dedicated to walk with and work for God .
Oluwatobiloba is a dedicated student who is constantly striving to improve herself and make a positive impact in the world.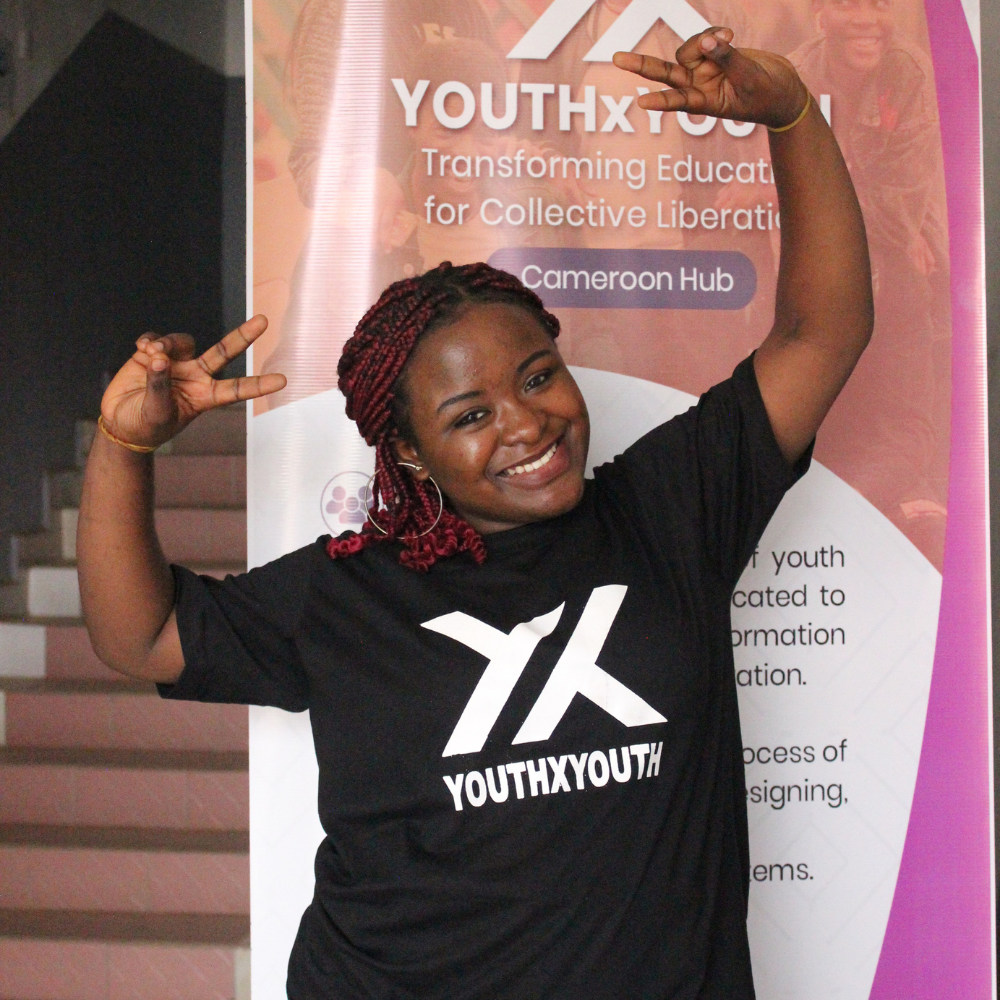 Blessing Aghanwing Bisong
Mentor
I am a person with many different personalities and characteristics. I am a first-year undergraduate student interested in studying environmental engineering.
A tech enthusiast who works as a secretary for Brilliant Redemption, a startup social enterprise, and is in charge of making the use of technology in schools more relevant. I am a certified project manager from Berlin's business and management university. Member of Yali and a future Mandela Washington Fellow.
I am currently on leave from school and have decided to study data science and graphic design. I am a participant in the Global Citizen Year Academy and a graduate of WEDU [Women in Leadership].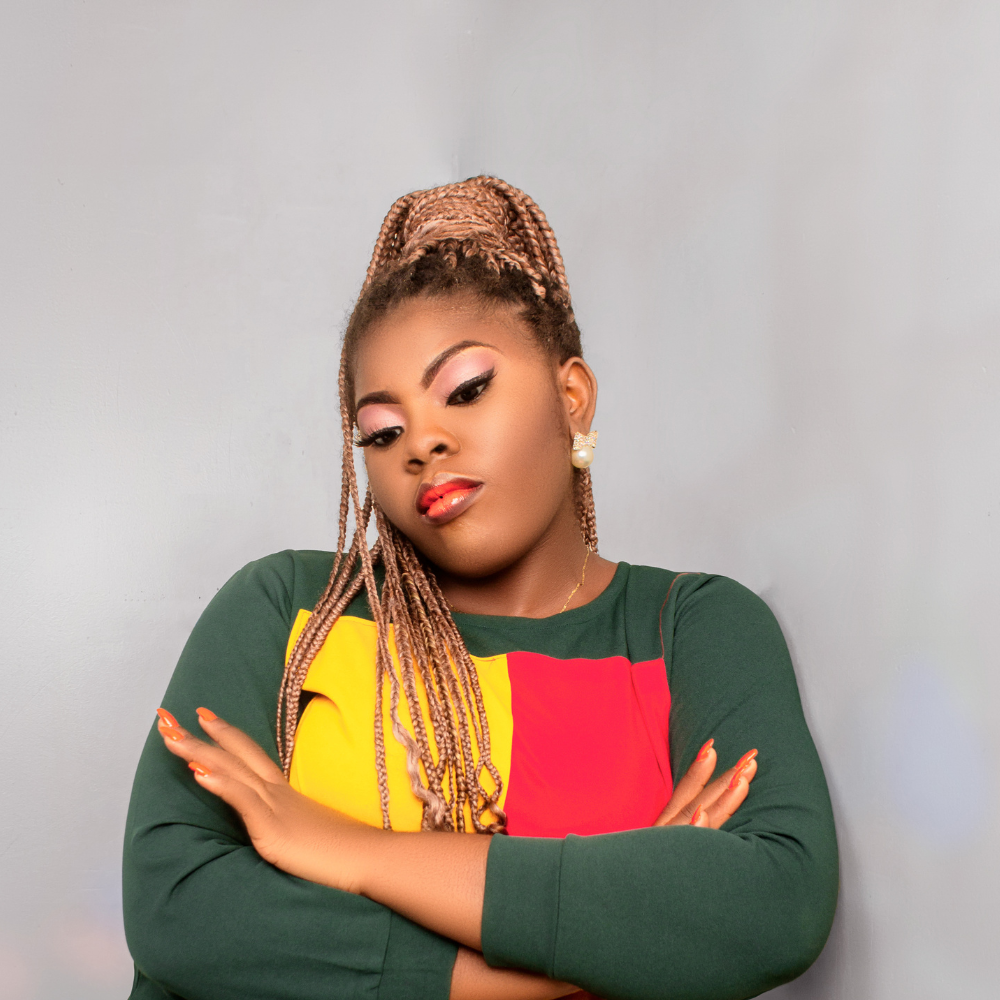 Ekeoma Chisom
Online Media Associate
I am Ekeoma chisom favour, I am a virtual assistant that niche down into a social media manager.
I help give business owner brand visibility using content. I could also work as an administrative assistant. I love to prioritize and pay so much attention to details,
I am someone that communicates easily too.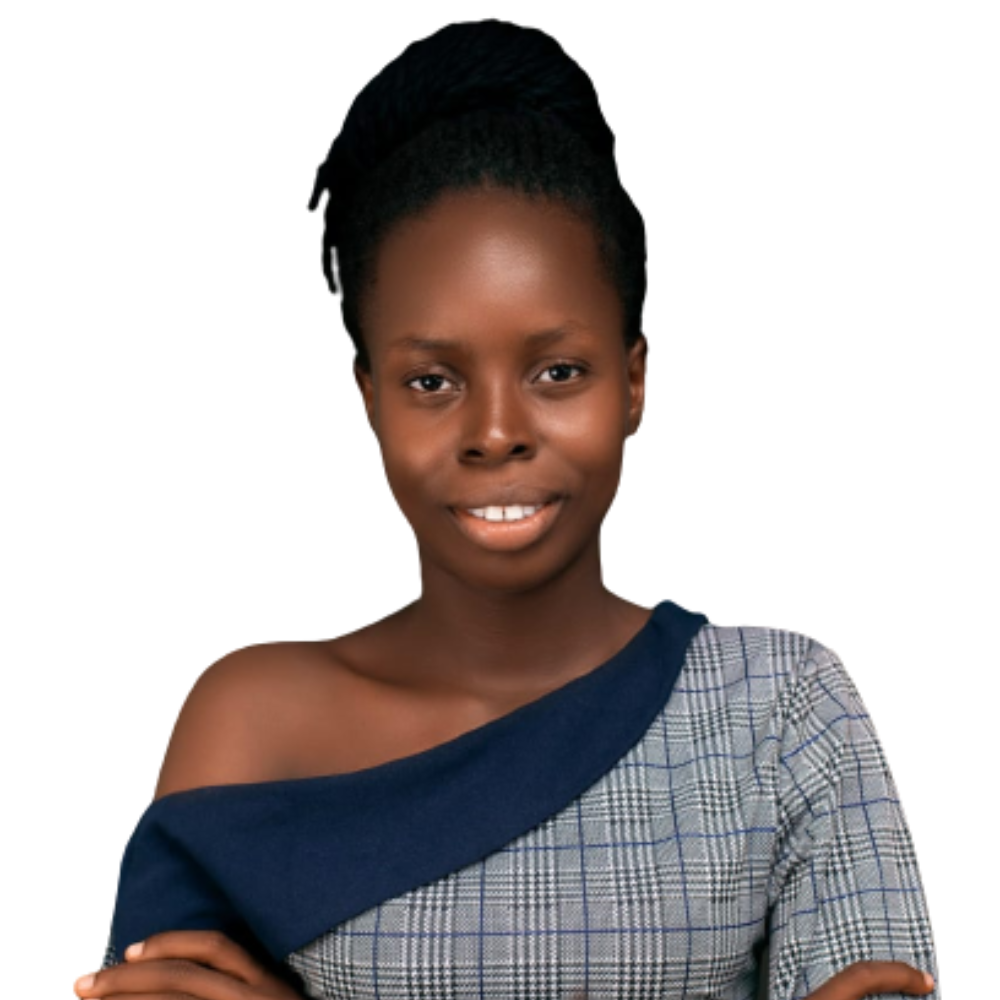 Deborah James Mbom
Online Media Associate
I am a Social Media Manager with about one year of experience in social media marketing, advertising, content creation, copywriting, and email marketing.
As a social media manager, I am very passionate about getting results. This has led me to take a series of training courses to attain expertise in my field.
My soft skills include teamwork, commitment, attention to detail, and results.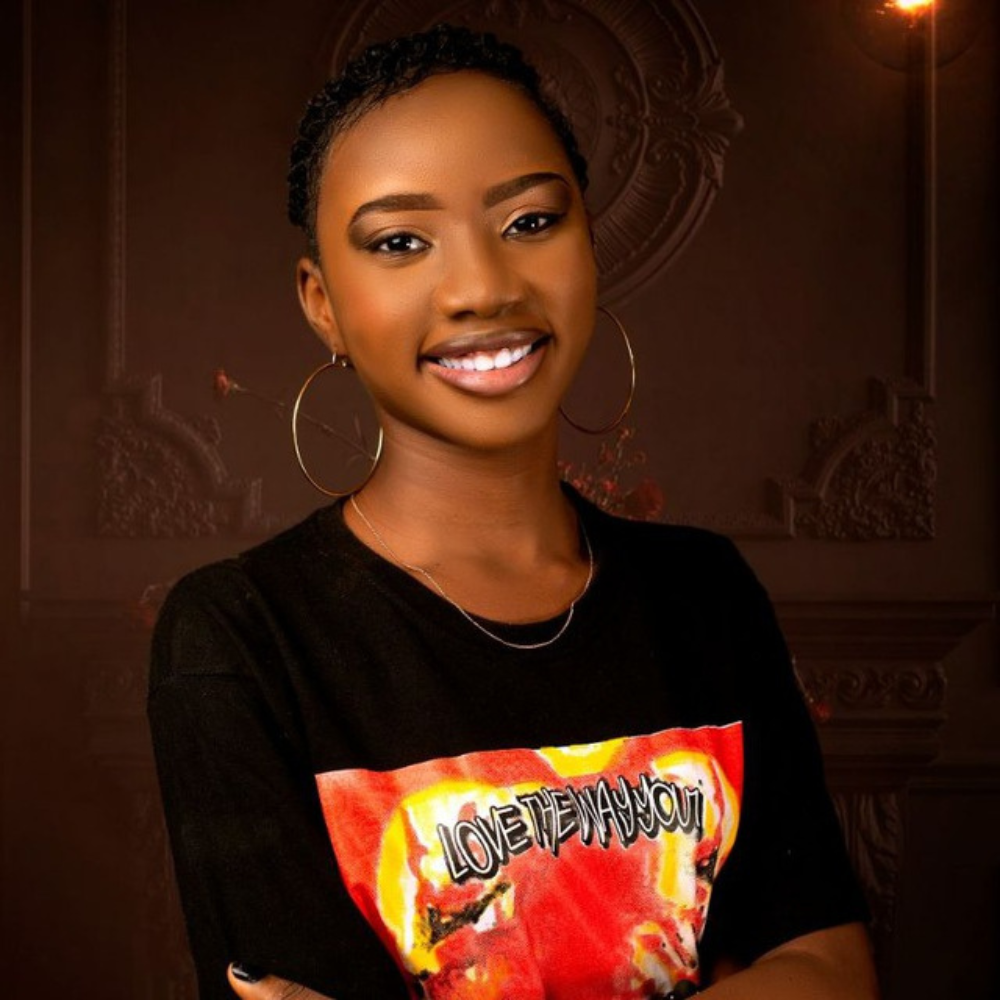 Obende Deborah
Online Media Associate
I am from Edo state, born on 21st September and I'm 19 years old. I am a 300 level Student of the University Of Benin, Department Of Biochemistry.
A lover of Growth and Self Development. Most importantly, I am a loud believer and follower of God. I look forward to being relevant to my society and generation at large.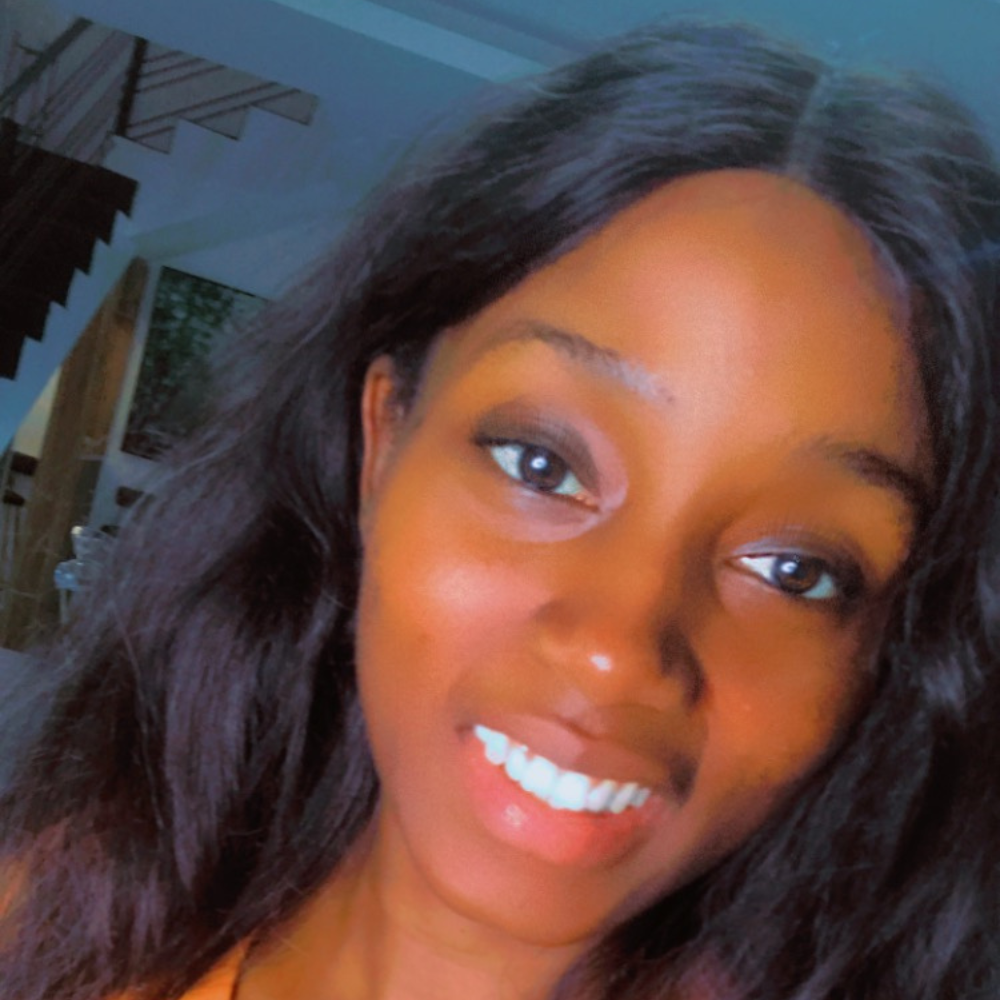 Olayinka Oluwatosin Esther
Online Media Associate
Reliable Employee & Engagement Officer holding some years of experience in providing efficient office experience and managing human capital.
With an ability to cultivate healthy work relationships among personnel; eager to contribute to team success with a clear understanding of tasks and training.
Expertise in office administration, and customer service with excellent organizational skills; quality control and motivation to learn and excel in an organization.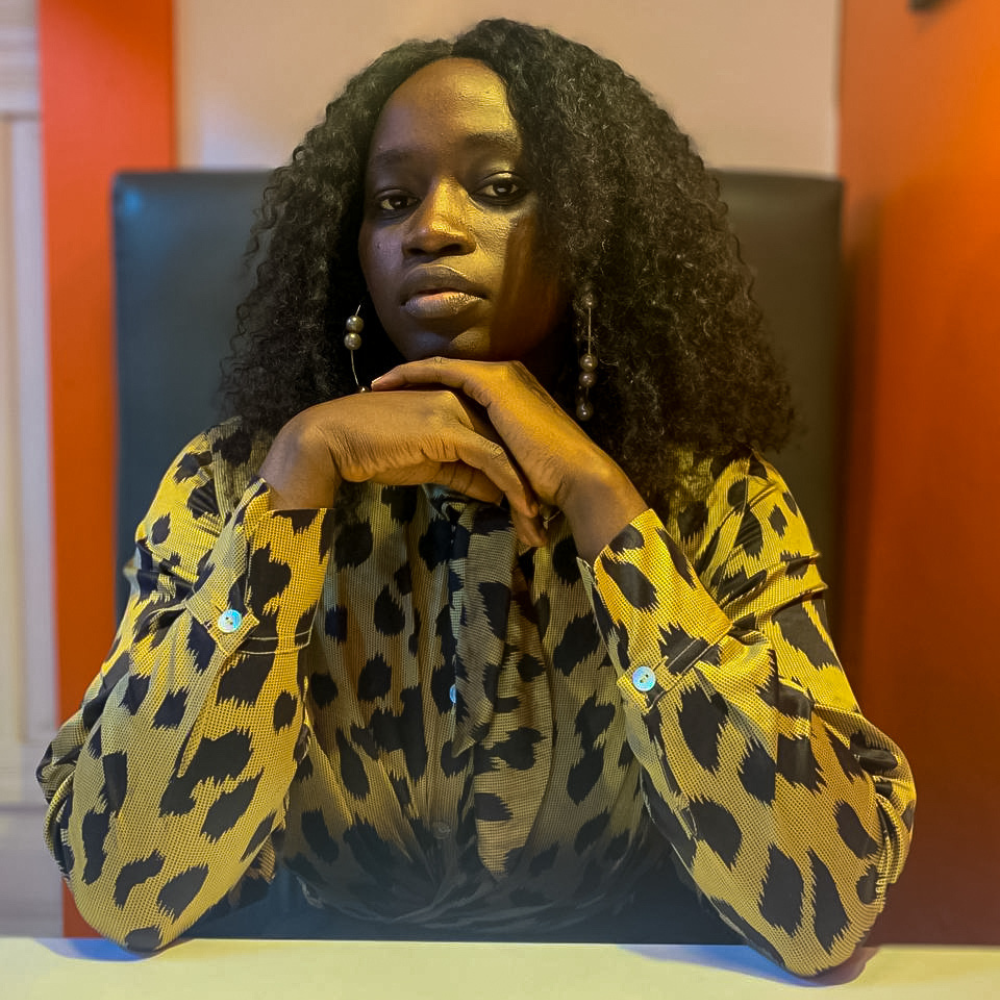 Fati Adamu Seidu
Online Media Associate
Results-oriented professional with over 5 years experience working with some of Ghana's largest and most respected brands. With Skills in Graphic Design(Canva, Photopea), Digital Marketing, Social Media Management, and Content creation(Capcut, VN editor).
Proven track record of exceptional customer service. Adaptable to a wide range of situations and an Analytical thinker with the ability to perform well under pressure.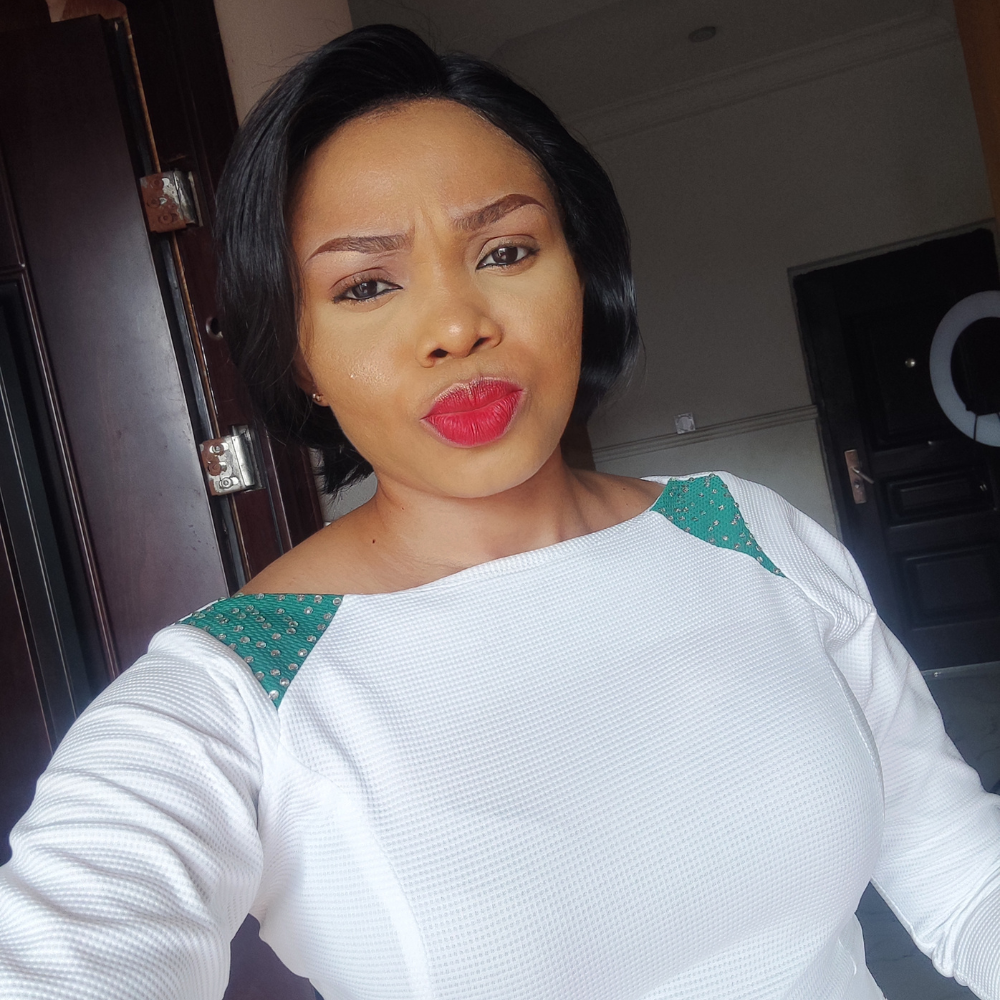 Chukwurah Gloria Chidinma
Online Media Associate
Chukwurah Gloria is a graduate of Economics from Anambra State University an institute of higher learning in Nigeria.

My great passion is helping professionals and entrepreneurs ease their workload by providing Virtual Assistant services to them. I worked as an operation manager, and customer representative in different firms before covid happened and I switched to remote.

When I'm not working, I research because I love learning new things or tools for remote workspaces.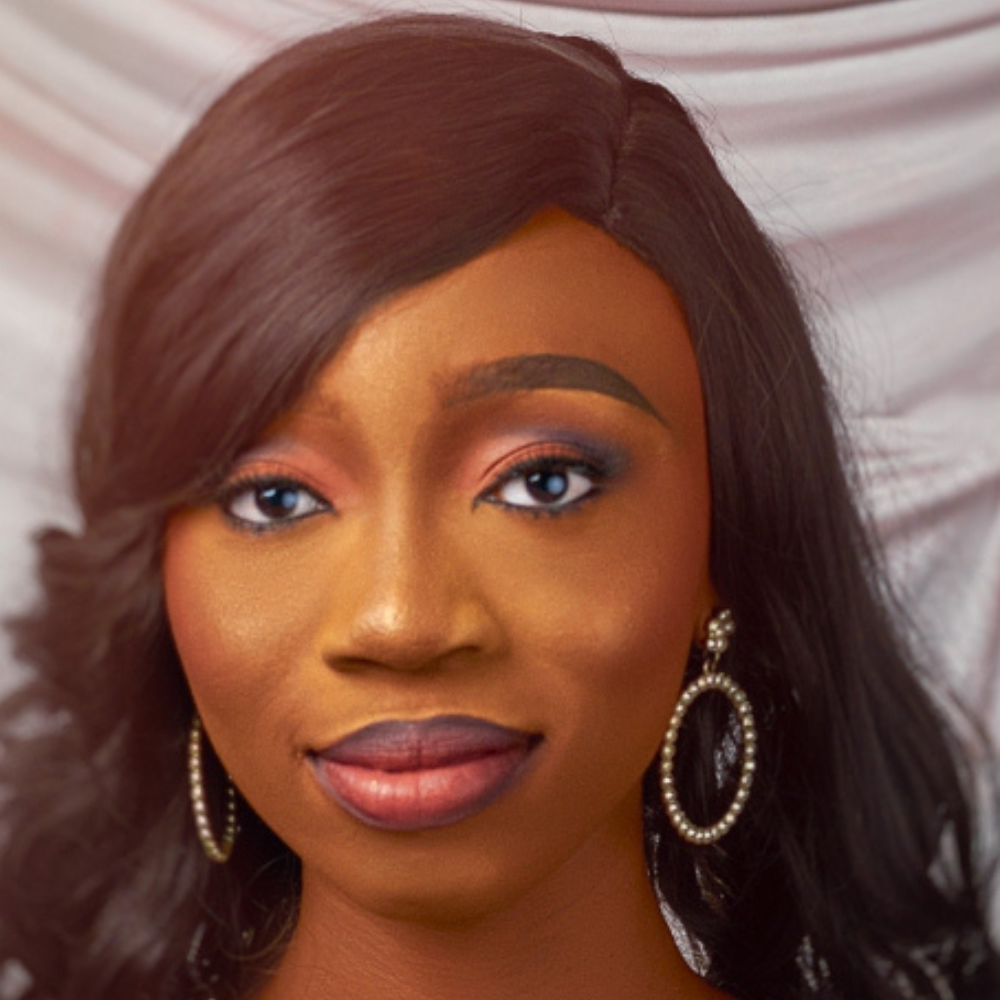 Okorie Kelechi Jennifer
Online Media Associate
Okorie Kelechi Jennifer, an Undergraduate Student of the department of Software Engineering, Bayero University Kano.
She is a tech enthusiast, her reason being in the tech space. Not only has she acquired tech skills, but she also uses them to make a positive impact in her community by sharing her knowledge and skills with others.
She is a virtual assistant and data analyst working remotely, she has excellent communication skills and is very proficient in Google workspace and Microsoft 365. She loves reading,  learning/trying out new things, and socializing.
Her passion for humanity and capacity building has made her avail herself for volunteering positions and presently, she is a volunteer at the Techy Train Incubator Foundation.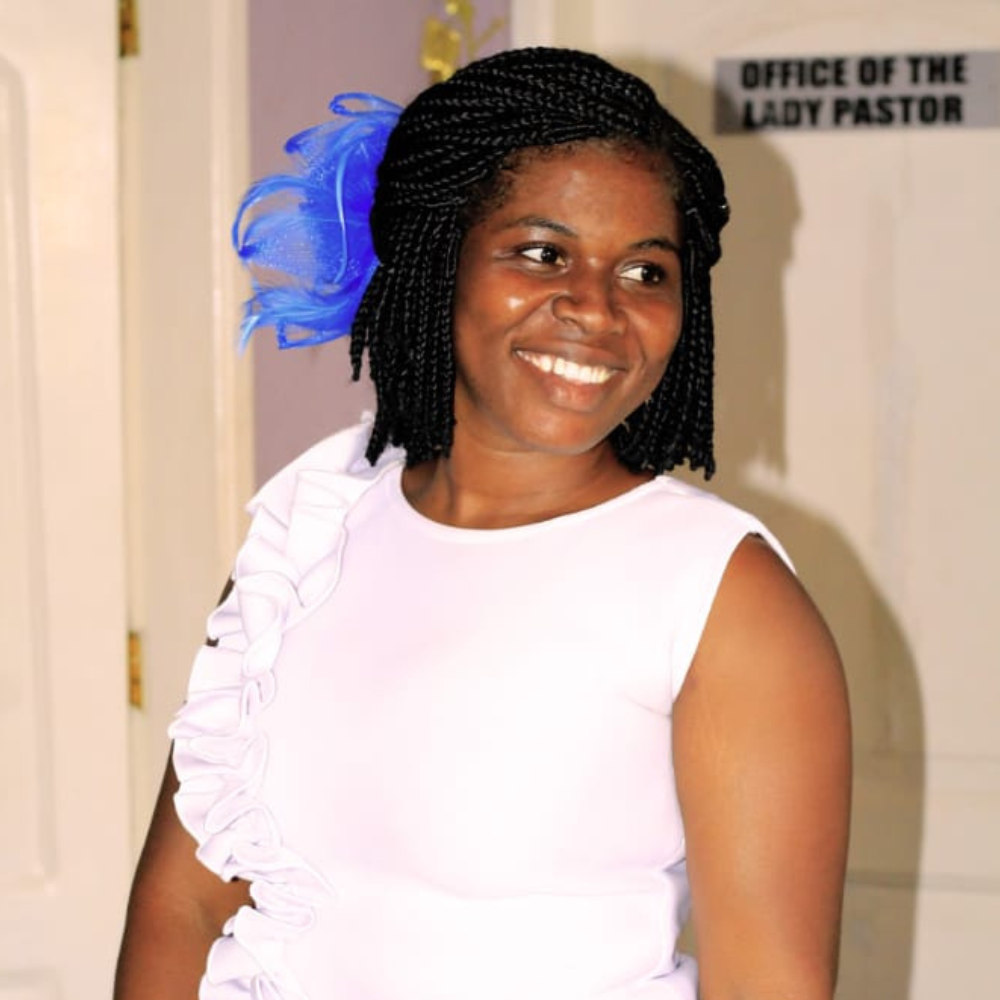 Marian Gloria Gyamfi
Online Media Associate
A highly effective communication professional with 7+ experience in Digital marketing, content creation, News, article and report writing, editing, research, management, Data Analysis, marketing and development communication in prestigious media industries, Government Agencies, NGO and Business firms.

I am the Social Media Manager and Writers Online Community Manager for Right for Education Africa. I handle marketing strategies for campaigns and manage groups of writers in South Africa, Nigeria, Ghana, Kenya and Uganda.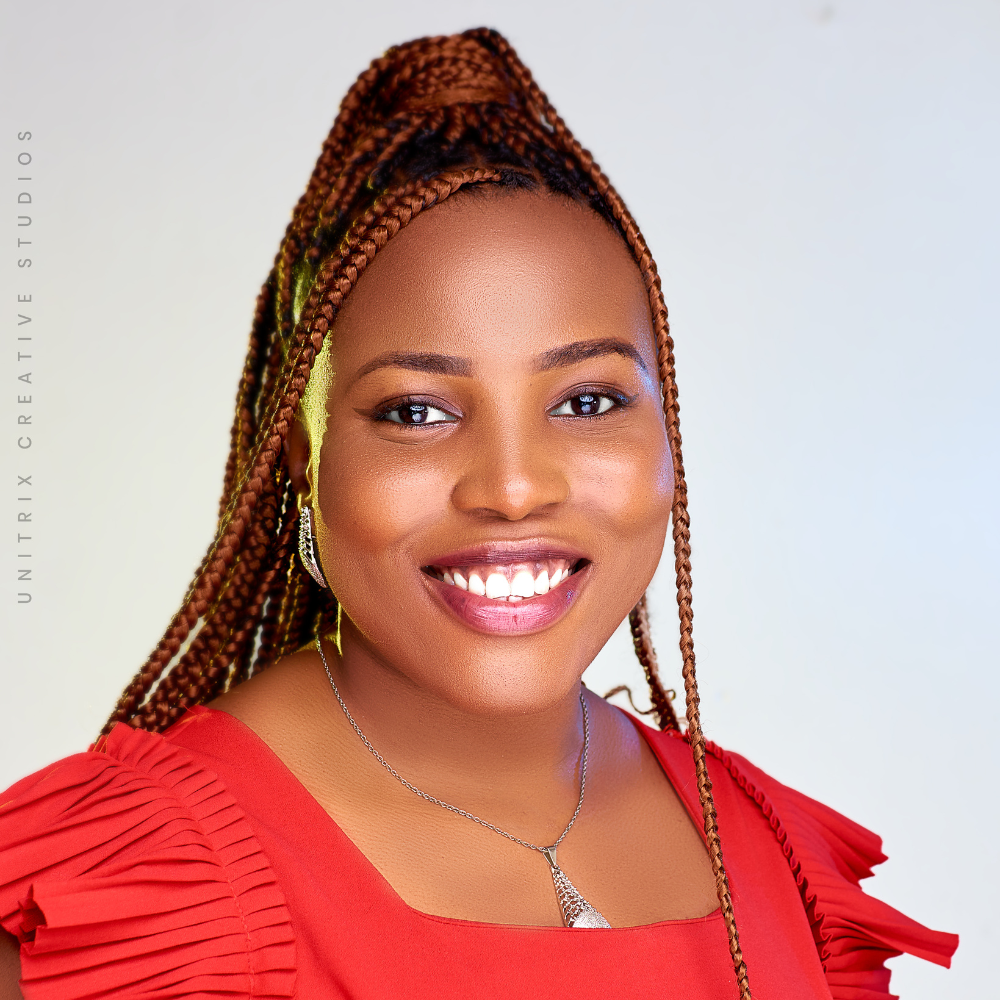 Ebruvwiyor Onoriode
Mentor
Ebruvwiyor is a creative Content Creator, Social Media Manager, and French Language Instructor. She is a graduate of French and Education from the prestigious University of Benin, Edo State, Nigeria.
She was part of Techup Girls' Bootcamp (Cohort 5) last year, and ever since then, she has continuously built her passion for digital marketing by attending several other training and earning recognized certifications.
She is passionate about teaching small business owners how to build the right image for their business online via well-optimized content.
She also helps brands leverage social media tools for growth and proper visibility online. She's a stickler for excellence and has helped several small business owners in Nigeria grow their brands organically via creating engaging content and optimizing their profiles on social media. She has also worked in several teams where she wore several hats as a content writer, graphic designer, and copywriter. She currently runs a personal brand (The Content Babe), where she brings to life the power of content in the growth and visibility of every business online.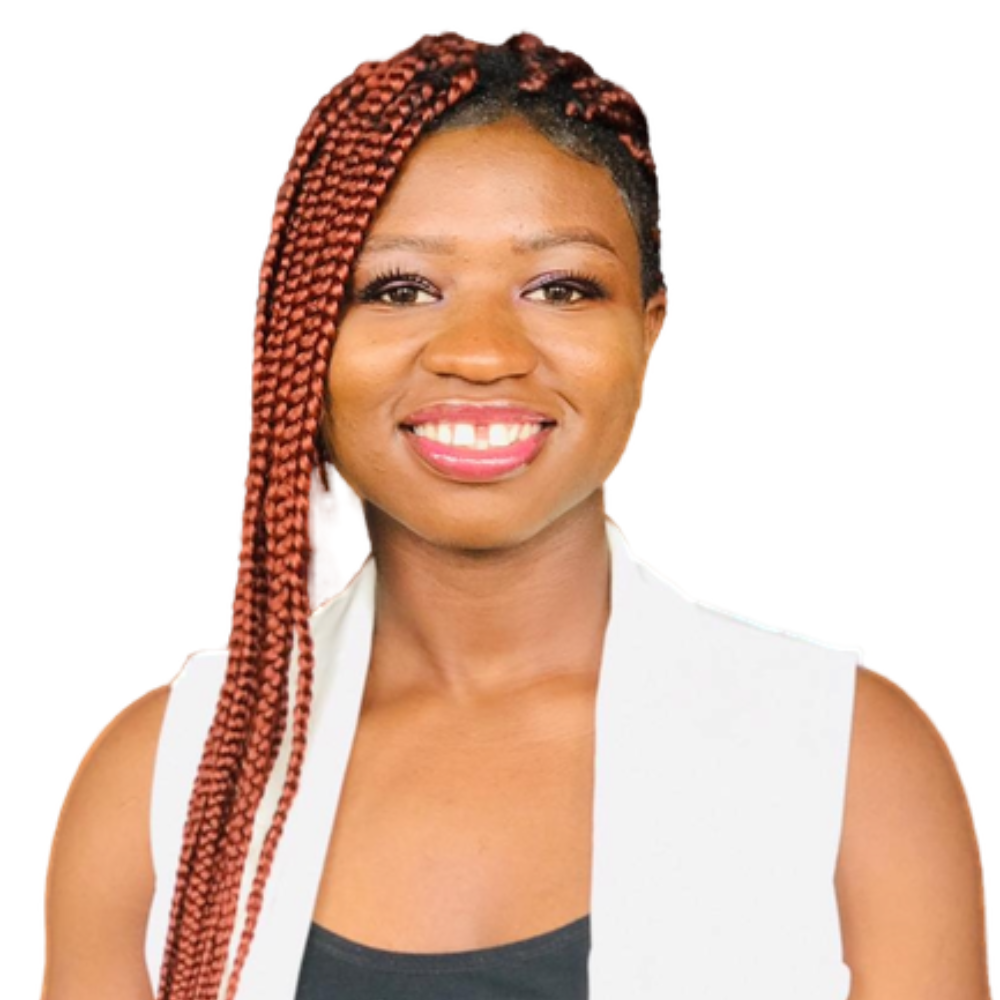 Ndiemfor Orabell Nchangnwi
Online Media Associate
Am Ndiemfor Orabell Nchangnwi from Cameroon-Bamenda. A student at the University of Buea level 400 studying Accounting.
I acquired skills and knowledge of graphic designing, web development, social media marketing, video editing, product photography, and various social media platforms from Techy train incubator cohort 6 and graduated with a certificate of excellence.

Am proficient in Graphic design and web development. I volunteered at an NGO as a remote graphic designer and I have been able to produce flyers and business cards for some customers meanwhile am taking an advanced course in web Development.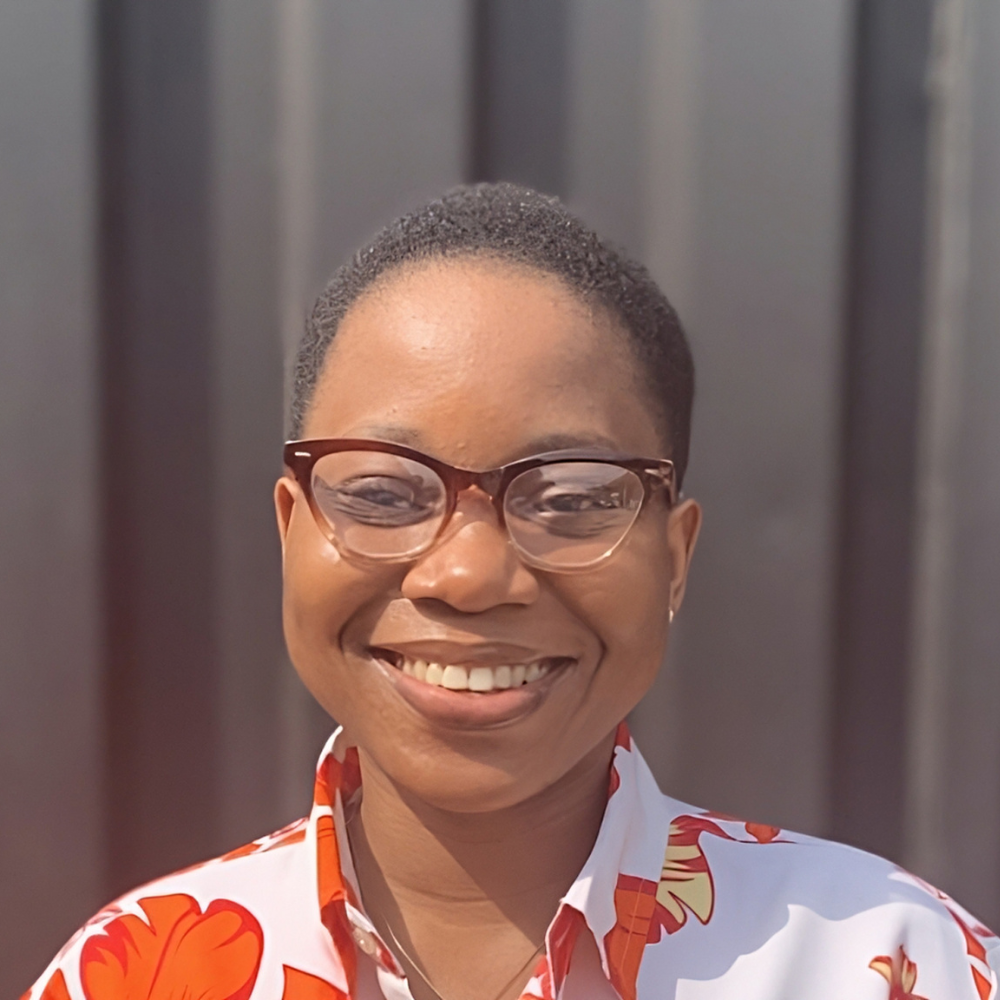 Ossai Amaka Precious
Online Media Associate
I am a graphics/creative designer with a passion for learning, empowerment, and most especially the tech field.
I also have basic knowledge and experience in digital marketing and social media management. In my spare time, I enjoy volunteering for initiatives that promote diversity in tech and the business world.
I believe that everyone should have the opportunity to learn and succeed in this industry, regardless of their background or gender. I am excited to be a part of this program and to help others achieve their goals like me.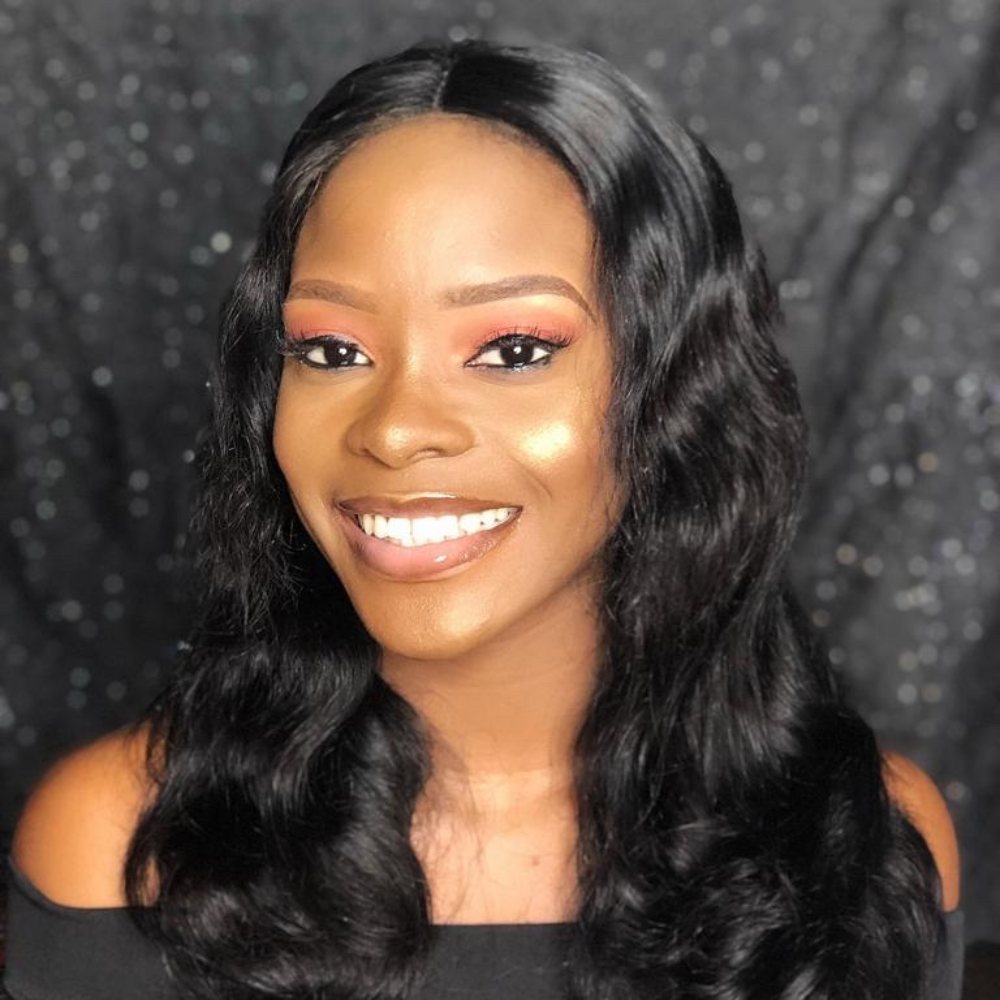 Ororomu Gibson-Dick
Online Media Associate
My name is Ororomu Gibson-Dick. I started designing mid last year and every since then I have consciously been improving my design skills. From creating visuals for bakes shops, fashion houses. I enjoy designing because it is challenges my creativity, imagination and keenness to create something beautiful.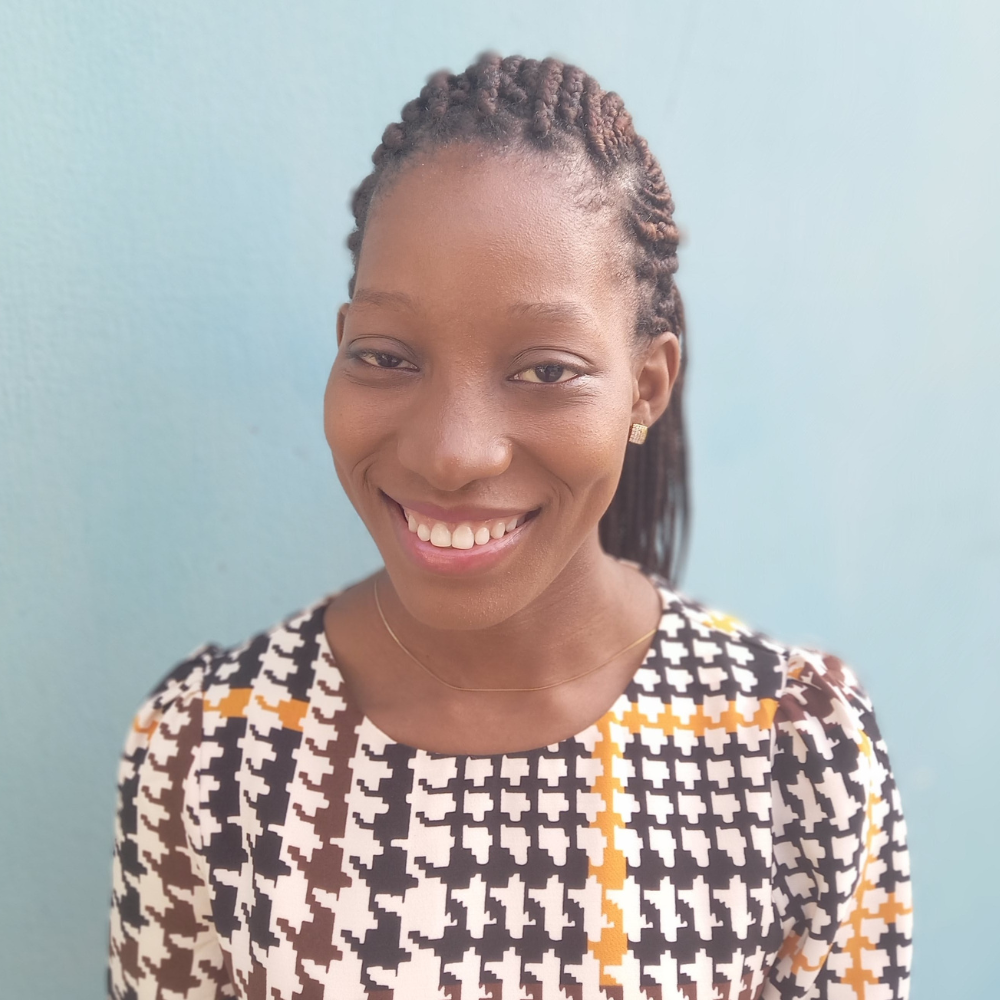 Tolulope Adebiyi
Online Media Associate
Helping others has always been a passion of mine. I am a pleasant individual with a dynamic professional attitude equipped with leadership ability. People-centric in nature, result-oriented with an enthusiastic attitude.
A customer service representative with over two years of experience, creative digital marketer/Social media manager. I graduated with B.sc in Wildlife and Ecotourism management from the University of Ibadan.
I enjoy reading and learning something new.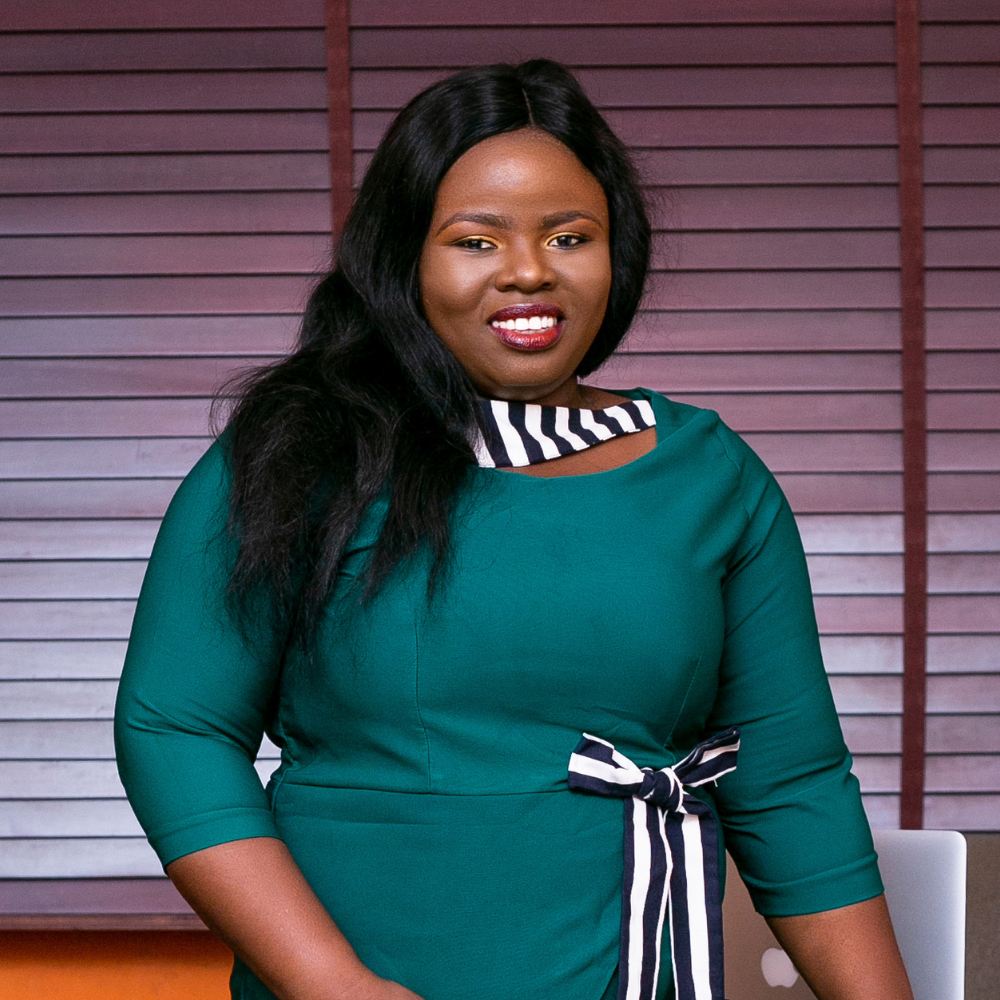 Temiloluwa Priscilla Ojo
Mentor
I am Temiloluwa Ojo, an Administrator, Social Media, and Community Manager. I studied Plant Science and Biotechnology but started my career as a Customer Service Representative and navigated fully into Administration.
From a quest for more, I signed up for Tech-Up girl's boot camp and it positioned me for the excellence that I have sought for a long time. I am currently a Virtual Administrative Assistant and my niche cuts from Community Engagement, and Social Media Management.